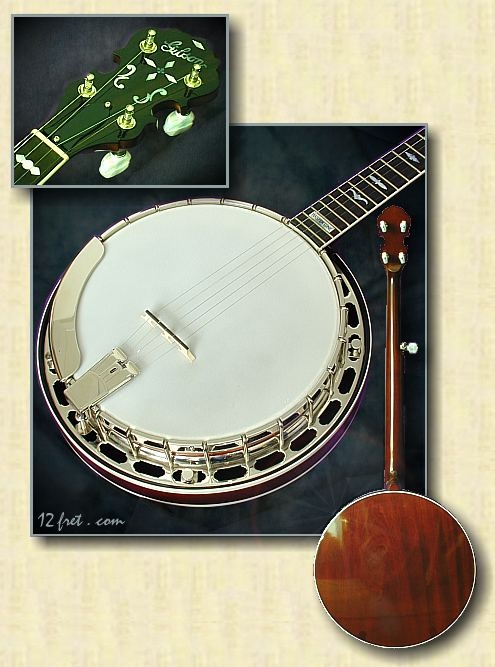 NOTE: Gibson has not produced any banjos since the devastating Nashville floods of May 2010, and to this point have not announced any plans to build more.
The banjo pictured here is for archival purposes – but we do frequently have Gibson banjos available for sale.     And of course, we carry a very wide range of quality new and used banjos, with a very large stock on hand.   If you're looking for anything, either in general or specific, don't hesitate to contact us!
---
We have just received another Mastertone RB-250 banjo from the Gibson company of Nashville Tennessee. The RB-250 banjo is the 'workhorse' of the Mastertone series with it's no frills approach to maximum tone. The Gibson RB-250 Mastertone banjo features an ebony fretboard with traditional mother-of-pearl inlays, mahogany neck & resonator for warmer tone, turned maple rim, planetary gear tuners, cast bell bronze 20 hole tone ring, nickel plated hardware and Presto tailpiece.
Check out Grant's Banjo Setup Q&A
You can preview our videos now on Our YouTube Channel!