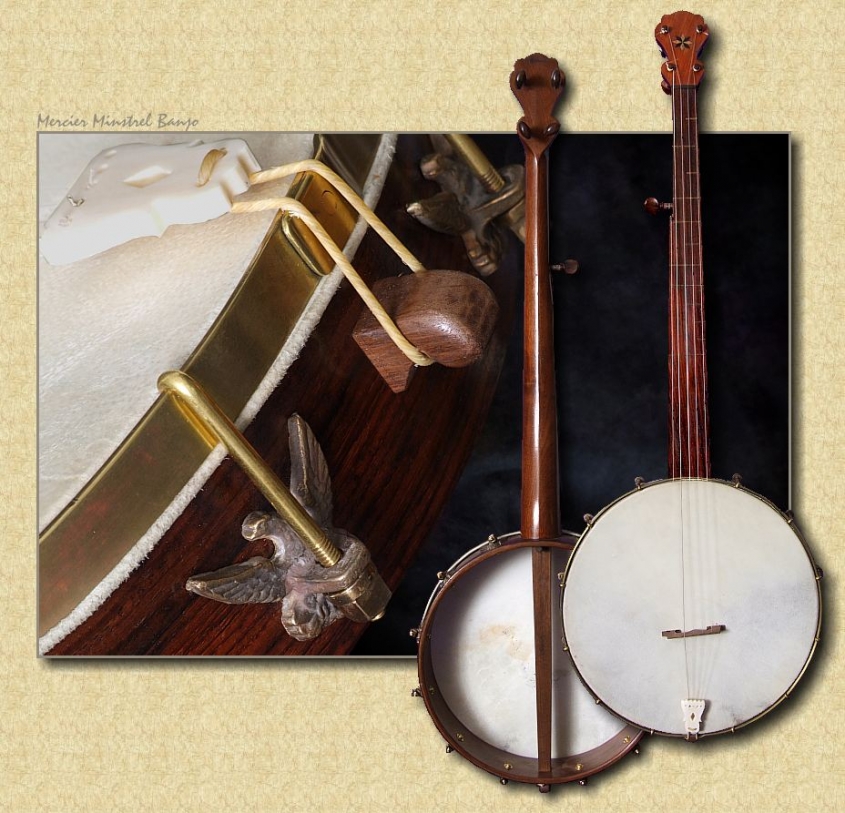 With a background and current profession as a Violin Maker / Restorer, Luke Mercier's banjos offer an insightful glimpse into the world of the Banjo Maker during the second half of the nineteenth century in America; before and during the takeover of industry; a time that marked the beginning of the end of the Handmade Banjo. "I make them because I am fascinated by them! Through mastering the disciplines of violin making and restoration, I approach each banjo with the very same care and attention to detail."
For lack of a better description, I suppose that Mercier banjos could be classified as Modern Practical Minstrel Banjos with influences ranging from W. E. Boucher to the earliest known A.C. Fairbanks banjos. Each Banjo is set up for optimal playability and is specifically designed to meet the needs of the player.
Not only are Luke Mercier Banjos highly functional, but they are collectable as highly unique sculptures as well. Each instrument is a one-of-a-kind creation!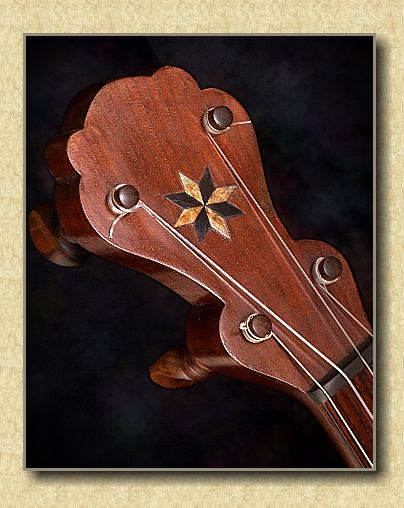 Specifications
* American Black Walnut neck
* 26″ scale length
* headstock based on 1870's Edwin Cubley
* Indian rosewood tuning pegs
* Fairbanks style heel cut
* rosewood fingerboard
* violin purfling flush frets
* 3-ply rim with rosewood exterior
* 12 1/8″ head
* Black Walnut bridge
* tension hoop notched for brackets
* one-piece neck & dowel with tapered dowel pin
* custom made replica cast bronze Eagle brackets
* bronze pyramid nuts
* hand carved bone tailpiece
* violin spirit varnish finish


Check out Grant's Banjo Setup Q&A

You can preview our videos now on Our YouTube Channel!