At The Twelfth Fret, we've got a soft spot for new and vintage arch-top guitars, and so there are always more than a few around.
Here are a few examples of archtops at The Twelfth Fret at the moment. Rear views are in the gallery photos at the bottom of the post. Please note – all of the instruments pictured here are sold. We do have many more archtops in stock, so please feel free to contact us using the forms on this page.
First is an M. Campellone 'Standard' 17″ archtop from 2002 featuring flamed maple sides, neck and carved back, with a sprice top and ebony fingerboard. This is a fine instrument.
Price: $3,599.00 CAD with hardshell case. SOLD!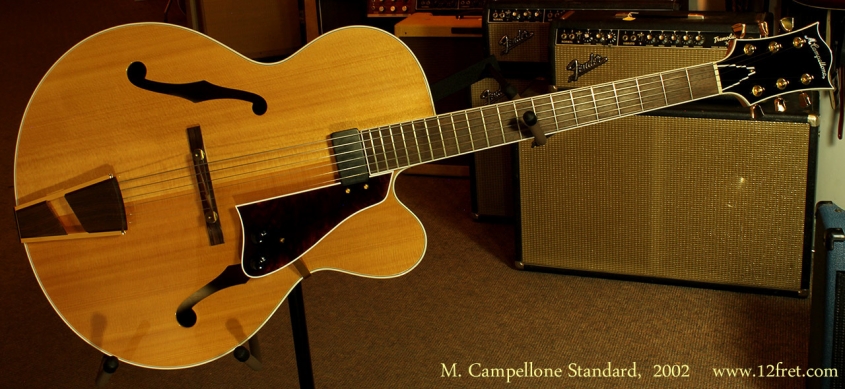 Next is
a pair of Gibson ES-135 models
. The ES-135 is an interesting guitar; it's mostly the size and shape of the ES-175 but with a somewhat thinner body and a solid block, like the ES-335 / ES-345 / ES-355 line for sustain and feedback rejection.
This sunburst ES-135 from 2002 features a Bigsby B-12 and is in good shape.
Price: $1,300.00 CAD with original Gibson-logo hardshell case. SOLD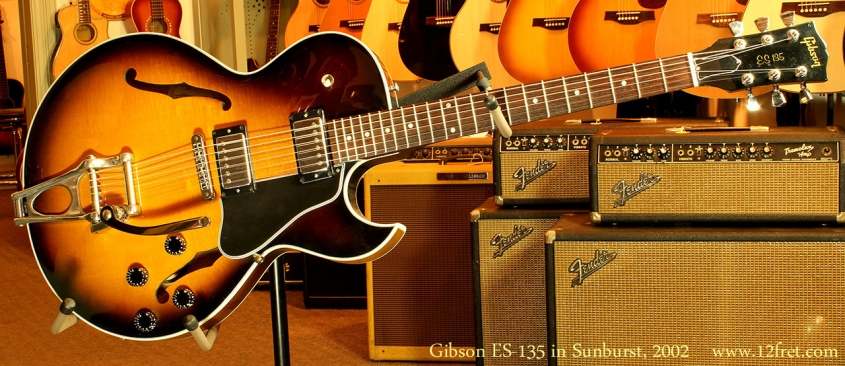 This second
ES-135 from 2003
features a stop tailpiece and a very pretty satin blueburst finish.
Price: $1,199.00 CAD with original Gibson logo hardshell case. SOLD!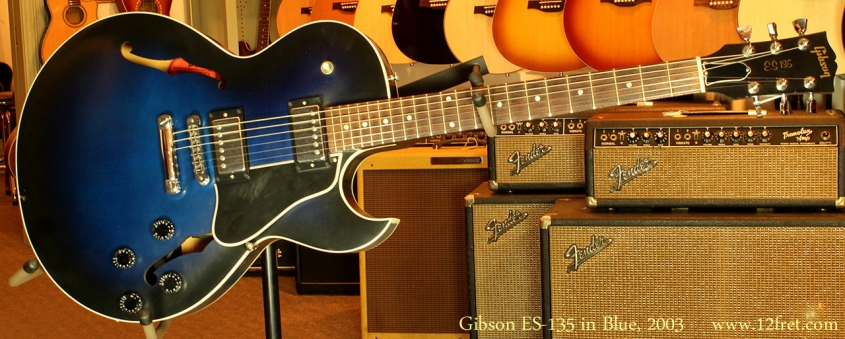 Here's another Gibson, this one a
1939 model ES-150
. It's had some top crack repairs and some refinishing; it has the 'Charlie Christian' pickup but not the pickguard.
Price: $3,499.00 CAD with 70's Gibson hardshell case. SOLD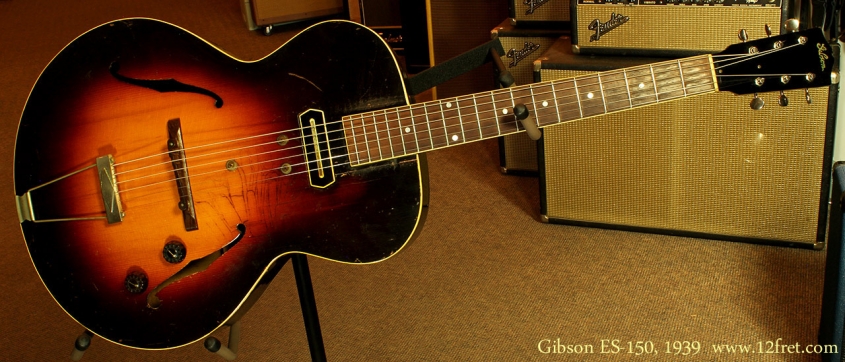 Harrison GB Custom #4711
. SOLD This new instrument, hand-built by Dough Harrison in Toronto, features a mahogany neck, chambered mahogany body, carved, spalted maple top with a Seymour Duncan 'Jazz' pickup plus a piezo pickup in the bridge, and a hand-carved ebony tailpiece.
Price: $5,600.00 CAD with hardshell case. SOLD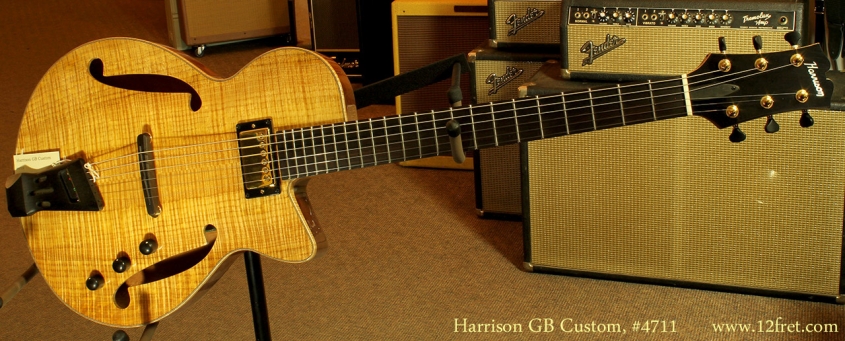 Finally, here's a
Heritage Golden Eagle from 2000
. Again featuring a spruce top with flame maple sides and carved back, this is just an excellent instrument. The Heritage company, from Kalamazoo, Michigan, was formed by former Gibson craftsmen who didn't want to move to Nashville.
Price: $2,999.00 CAD with original Heritage hardshell case. SOLD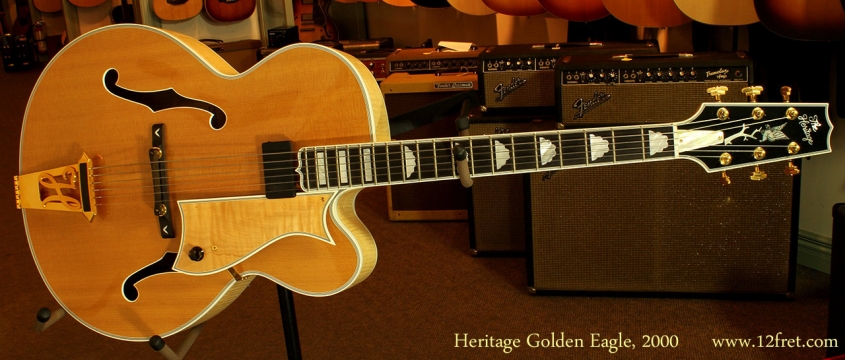 ---
You can preview our videos now on Our YouTube Channel!
You can now Visit our Facebook page!