Here's a beautifully restored 1954 Fender.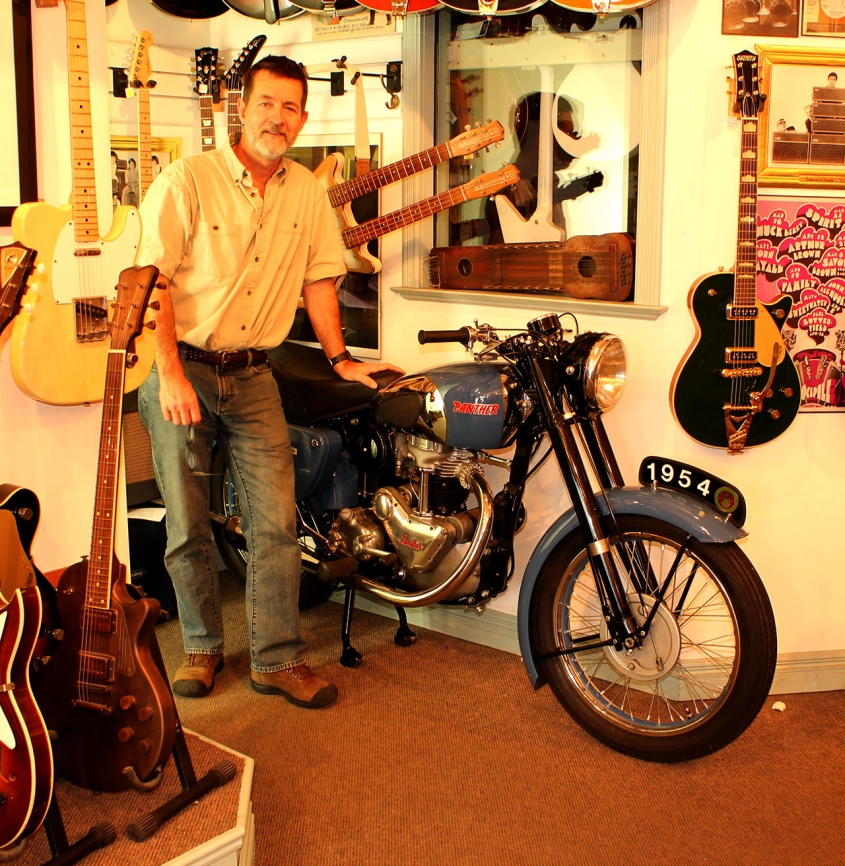 It comes complete with and firmly affixed to its original 1954, 350 cc Panther 75 motorcycle. It's in excellent condition and ready to go!
It has all the throaty roar and comfortable ride we've come to expect from fenders attached to vintage British motorcycles.
Panther Model 75, 350 cc OHV single. Built in 1954
Panther Motorcycles were produced in England in the town of Cleckheaton, Yorkshire, by Phelon & Moore from 1904 until 1967; the golden era of British motorcycles.
Most Panthers use their characteristic patented 40 degree forward sloping cylinder head that is engineered to act as part of the structure of their unique frame construction.
The Panther was advertized as "The Perfected Motorcycle" and Phelon & Moore enjoyed a reputation for innovation. Panthers high torque and fuel efficient single cylinder engine made it idea for post war sidecar use as well. But the popularity of low priced automobiles in the late 1950s contributed to the slow collapse of the British motorcycle industry and eventually brought production to an end.
These simple and tough machines live on with many beautifully preserved Panthers still on the road in England and in Scandinavia. They are VERY rare in North America.
This 1954 example is a complete "frame up" restoration and has been appraised at $11,000
For more details or to purchase this fender and its included Panther motorcycle,
contact us here
---
You can preview our videos now on Our YouTube Channel!
You can now Visit our Facebook page!