Amplifiers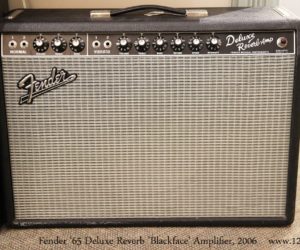 Fender '65 Deluxe Reverb 'Blackface' Amplifier, 2006
Price: $999.99 CAD
MORE

→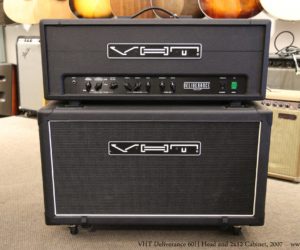 The VHT Deliverance 60H is a hand built professional grade tube amp made in the USA, designed by Steven Fryette. This example dates to 2007, before the VHT name was sold to AXL, and was built by Fryette in his Burbank, California shop. It includes an 212FB-P50E 2×12, stereo closed-back speaker cabinet with a pair of custom Eminence P50E speakers.
Price: $1600.00 CAD
MORE

→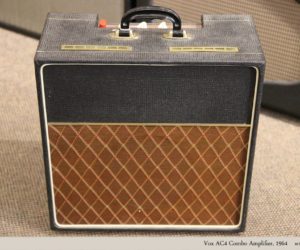 Appearing in 1958 as the AC2, the Vox AC-4 sported a 6.5 inch speaker delivering 3.5 watts. The speaker was quickly upgraded to an 8 inch model, and the name changed to AC-4.
Price: $1199 CAD
MORE

→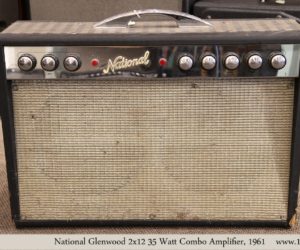 The National Glenwood amplfier line was built from 1961 to 1967, with models like the Glenwood Vibrato appearing around 1964. These amps work very well for bluesy contexts, breaking up nicely as they are pushed and not being overwhelmingly loud.
Price: $1499 CAD
MORE

→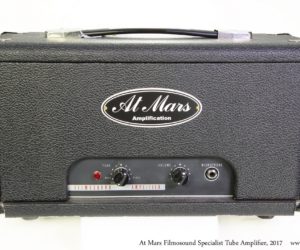 The At Mars Filmosound Specialist is a very interesting, hand wired 15 watt tube amplifier made in Minneapolis, Minnesota. One of the interesting points is that the name describes the amp's origin – the chassis are reclaimed from 1940's Bell and Howell Filmosound projectors!
Price: $1250 CAD
MORE

→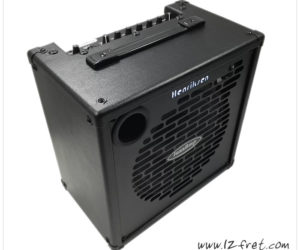 The Henriksen JazzAmp 310 is one of two available 120 watt JazzAmp models – the 310 seen here with a 10 inch speaker, and the 312 with a 12. As the JazzAmp name suggests, these excellent amplifiers are intended for working jazz guitarists and are the result of the work of the late Bud Henricksen and his son Peter. The JazzAmp line has been delivering quality tone in a reliable, portable package since 2005. Weighing in at
Price: $1429.00 CAD
MORE

→