Acoustic Steel String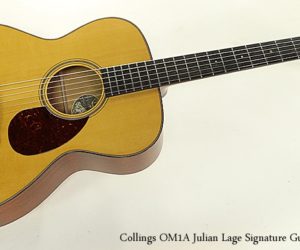 Collings OM1A Julian Lage Signature Guitar, 2018
This instrument has sold
MORE

→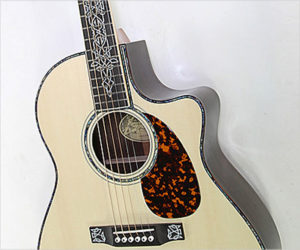 The Larrivee LV-10 50th Anniversary guitar celebrates 2017 and 50 years of Larrivee production, from humble beginnings in Jean's Toronto workshop, to Victoria then Vancouver, and finally to Oxnard California.
Price: $7198 CAD
MORE

→
The Regal Dobro Resophonic Guitar Model 37, built in Chicago during 1935 has been functionally restored by Grant MacNeill. This guitar is now both fully playable and an interesting historical example of American musical instrument production. Regal had a long history, beginning in 1896 as a brand of the Emil Wulschner Music Company in Indianapolis, Indiana. Emil died in 1900 and the Regal name and manufacturing stock was sold to Lyon and Healy in 1904. By 1908, production was moved to Chicago, Illinois under the name of the Regal Musical Instrument Company.
Price: $1290 CAD
This instrument has sold
MORE

→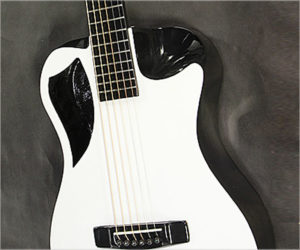 For as long as musicians have been travelling, portability has been an issue. Journey Overhead travel guitars combine a number of unique features, some patented, to deliver a professional quality guitar in an easily transported package. It comes with its own carry-on luggage! At The Twelfth Fret we've carried Journey Overhead guitars for several years and they have consistently impressed us. Built using carbon fiber, the guitar is delivered with an airline carry-on size bag, is ready to play in under a minute, and can be packed away again in seconds. Most importantly, tone and playability are not sacrificed to gain this capability.
Price: $1625 CAD
MORE

→
Here's a wonderful piece of Canadian music history – a very good condition Greenfield Hawaiian Style 2 lap style guitar, built in Edmonton Alberta and dated to April 1930.
Price: $2499.99 CAD
MORE

→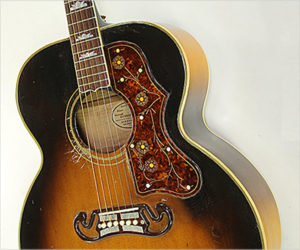 The Gibson SJ-200 has been in continuous production since 1938, with a hiatus during the WW2 years 1944 to 1946. Renamed the J-200 in 1955, it is one of Gibson's most recognisable and popular designs. It appears on many recordings and stages. Though it's often associated with Country and Western, it is the acoustic used on both The Who's Pinball Wizard and all the acoustic parts on the first Led Zeppelin album.
Price: $7999.99 CAD
This instrument has sold
MORE

→