Archtop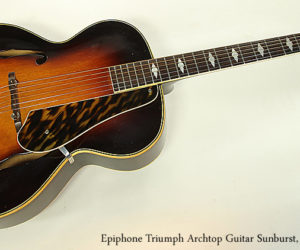 Epiphone Triumph Archtop Guitar Sunburst, 1941
Price: $1750 CAD
This instrument has sold
MORE

→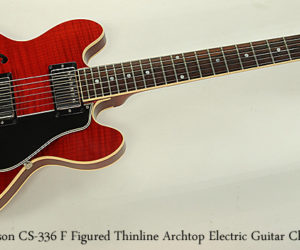 While it has strong visual similarities to the popular ES-339, the Gibson CS-336 has significant differences in construction. Instead of using separate materials for the top, back and sides, the CS-336 has back and sides carved from a single block of mahogany.
Price: $2500 CAD
This instrument has sold
MORE

→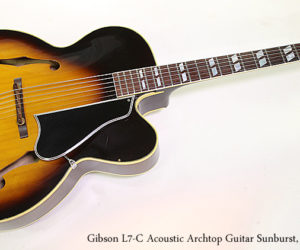 This Gibson L7-C, a non-electric, acoustic cutaway archtop, was built during 1968 at the historic Parsons Street plant in Kalamazoo, Michigan. It features the classic 17 inch wide body with carved Spruce top and flamed Maple for the back,sides and neck, a bound headstock and Rosewood for the fingerboard and bridge. The back is nicely figured though the shaded finish is so dark you can't see much of it.
Price: $3750.00 CAD
MORE

→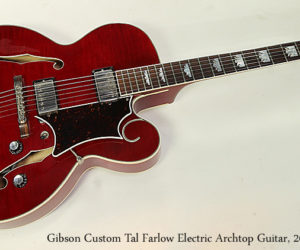 The late Tal Farlow was one of the great, influential American jazz guitarists and his signature Gibson archtop electric attests to his skill and the size of his hands! The Gibson Tal Farlow, unlike most other Gibson archtops, uses a full 25.5 inch scale length neck on a full 17 inch wide body. The Tal Farlow first appeared in 1962, based on the ES-350 Farlow had used in the 1950's but with humbucking pickups, figured woods, J-200 style inlays, a
Price: $3499.99 CAD
MORE

→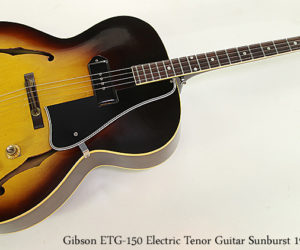 The Tenor guitar was introduced by Gibson and Martin during the 1920s as a transitional instrument, for plectrum banjo players wanting to move to guitar.
Price: $1999.99 CAD
This instrument has sold
MORE

→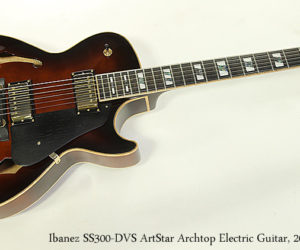 Ibanez produces a wide range of guitars, from entry level to full blown professional performance models, and the SS300 DVS archtop electric aims to the accomplished amateur jazz guitarist market. The SS300 gets good reviews on jazz guitar websites, where it's recognised as very well made, well set up, and excellent value for price.
Price: $1199.99 CAD
MORE

→