Guitars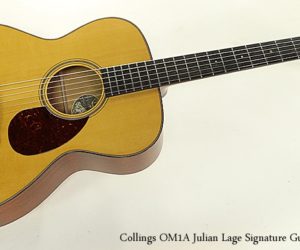 Collings OM1A Julian Lage Signature Guitar, 2018
This instrument has sold
MORE

→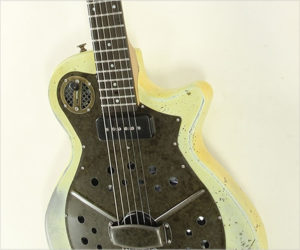 We've received a brand-new National Reso-Phonic Pioneer RP1 semi-hollow electric in a fabulous Chipped Ivory finish! These are great guitars with unmistakable tone and the solid build quality expected from a National Reso-Phonic guitar. The neck is maple with ebony fingerboard, and the body is semi-hollow finished steel. The Lollar P-90 in the neck position provides a warm, fat tone and the piezo element in the bridge accurately reproduces the resonator tone. Active circuity rounds it out.
Price: $4149 CAD
MORE

→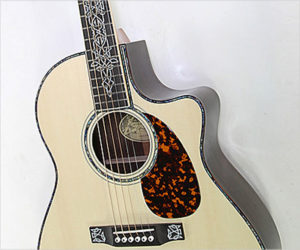 The Larrivee LV-10 50th Anniversary guitar celebrates 2017 and 50 years of Larrivee production, from humble beginnings in Jean's Toronto workshop, to Victoria then Vancouver, and finally to Oxnard California.
Price: $7198 CAD
This instrument has sold
MORE

→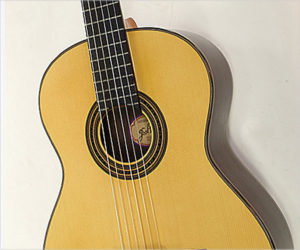 The Ramirez SPR classical guitar continues the tradition of the Ramirez 1a Especial model. Conceived by the maestro-luthier Amalia Ramirez, the SP-R furthers the evolution to the 'modern' sound. In the model designation, the SP refers to 'Semi Professional' and the R for Revised – this model supersedes and improves the original Ramirez SP. Based on professional grade model designs, the top of the Ramirez SPR is built at the Ramirez shop and the guitar completed offsite. The Ramirez home shop is not a large place, and Madrid doesn't allow spray finishing within the city limits, so offsite completion is necessary.
Price: $3650 CAD
This instrument has sold
MORE

→
The Regal Dobro Resophonic Guitar Model 37, built in Chicago during 1935 has been functionally restored by Grant MacNeill. This guitar is now both fully playable and an interesting historical example of American musical instrument production. Regal had a long history, beginning in 1896 as a brand of the Emil Wulschner Music Company in Indianapolis, Indiana. Emil died in 1900 and the Regal name and manufacturing stock was sold to Lyon and Healy in 1904. By 1908, production was moved to Chicago, Illinois under the name of the Regal Musical Instrument Company.
Price: $1290 CAD
This instrument has sold
MORE

→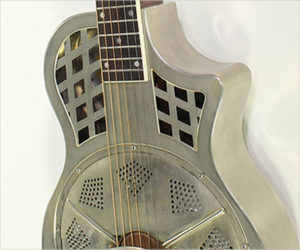 The Republic Highway 61 has a single cone resonator, 12 inch wide body – around the size of a Les Paul, and has a 22 inch scale length with 1 13/16 inch nut width. The body sports lattice soundholes like those on a Tricone model, so there's lots of space for air to move. These sound good, and the smaller size makes them a lot of fun, and easier to play.
Price: $1089 CAD
This instrument has sold
MORE

→