000-18
C. F. Martin 000-18 Steel String Acoustic Guitar, 1956
Price: $3250 CAD
This instrument has sold
MORE

→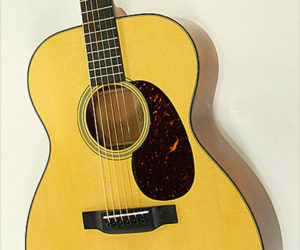 We've just received a set of brand-new redesigned '18' models with pre-war features included, including this C. F. Martin 000-18. The 000-18 is one of Martin's most successful models after its Dreadnought line, and delivers a full, evenly balanced tone ideal for fingerstyle players.
MORE

→
The Martin 000-18 design is one of the oldest from the C.F. Martin Guitar Company. The Martin 000-18 features a solid mahogany back and sides, Sitka spruce top, polished gloss finish and a hand-fit dovetail neck joint.
MORE

→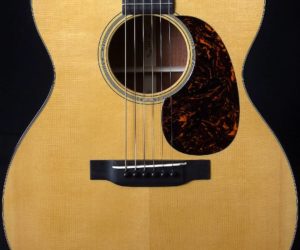 C.F. Martin & Co. have introduced their second in the Authentic series of instruments with the Martin Guitars 000-18 Authentic 1937 model. This series is absolutely meticulous in its recreation of the classic pre-war Martin guitar designs. From the Adirondack spruce top & bracing, to the Brazilian rosewood peghead overlay, fossilized ivory nut & saddle, hide glue dovetail neck joint, oval buttoned Waverly tuners and T-rod neck reinforcement … this as close as it gets to the real thing without getting in your time machine!
MORE

→