Deluxe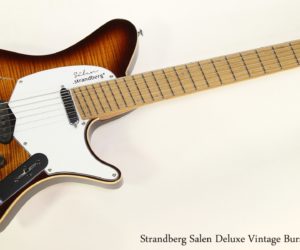 Strandberg Salen Deluxe Vintage Burst, 2018
Price: $2199 CAD
This instrument has sold
MORE

→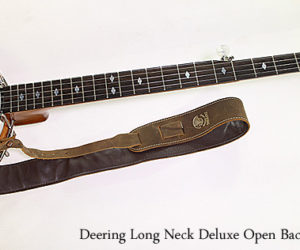 As an example of form following function, the long neck banjo was a Pete Seeger creation designed to extend available keys using just a capo. Placing the capo at the third fret, the long neck functions as a 'normal' 5-string banjo in G, but without the capo it drops down to E.
Price: $1350 CAD
This instrument has sold
MORE

→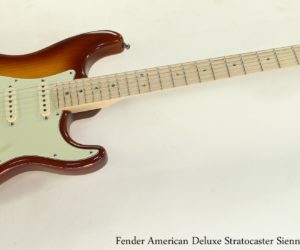 The Fender American Deluxe Stratocaster was built between 1998 and 2016, and offered improved hardware – notably a two point trem and locking tuners – and aesthetic upgrades like Abalone position markers.
Price: $999.99 CAD
This instrument has sold
MORE

→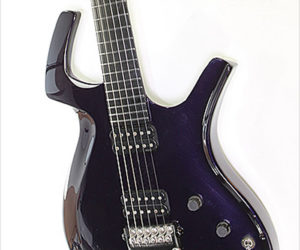 Over the years many builders have tried to incorporate new materials into guitars, particularly carbon fibre. The Parker Fly may be the most successful effort to date. In production for over a decade, this model has proven to be reliable and versatile.  And it's light!
Part of the success of The Parker Fly is that it doesn't rely on all synthetic materials. Rather, it uses wooden cores with carbon fibre shells, allowing natural resonance, stability and durability. At the time this Parker Fly Deluxe was made in 1998, the neck and body cores were poplar; currently the neck core is mahogany.
Price: $1999.99 CAD
This instrument has sold
MORE

→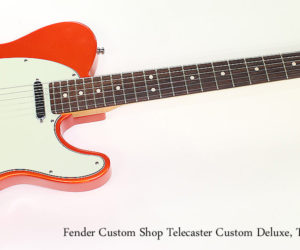 Built by Fender's Custom Shop in Corona, California, the 2008 Telecaster Custom Deluxe is based on the classic Tele design and has a snappy Tangerine finish
Price: $2450 CAD
This instrument has sold
MORE

→