Orchestra Model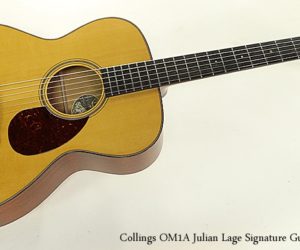 Collings OM1A Julian Lage Signature Guitar, 2018
This instrument has sold
MORE

→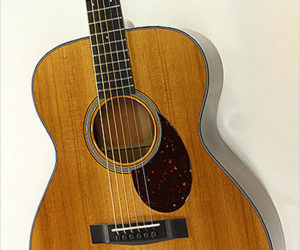 The Huss and Dalton TOM-M was our on staff expert, Mike Gray's favourite guitar at the 2017 NAMM show.   The name means that it has a Torrefied spruce top on an OM or Orchestra Model size body that has Mahogany back and sides.   Torrefaction is a process of carefully heat-treating tonewoods to simulate the effects of decades of aging, and helps produce a warmer,  open tone – helping a new, relatively unplayed instrument sound and respond as if it had years of being played.   
As with all Huss and Dalton instruments, the fit, finish and attention to detail is unmatched.  These guitars play very well, sound great, and are very responsive.  
Price: $6050 CAD
MORE

→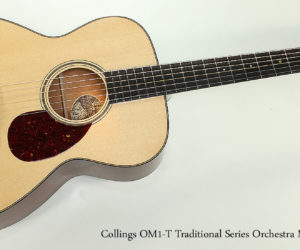 We've just received a new Collings OM1-T, the Traditional Series Orchestra Model guitar, buit with Sitka Spruce, Honduran Mahogany, and ebony.
This instrument has sold
MORE

→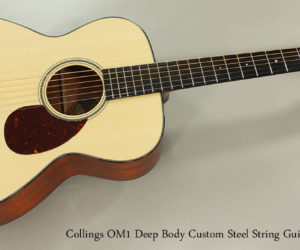 It never ceases to amaze me how good steel string acoustics can sound, and I'm reminded every time a guitar like this Collings OM1 deep body custom arrives.
MORE

→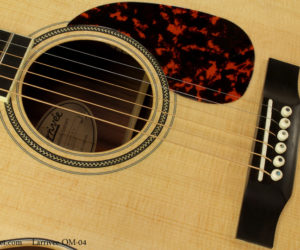 The Larrivee OM-04 is a excellent small body guitar with a killer well balanced tone!
MORE

→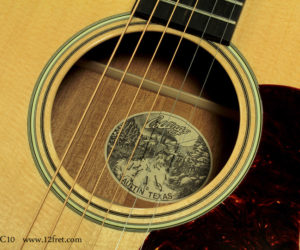 Check out the responsive and comfortable small bodied Collings C10!
MORE

→