Spring Valley
Deering Vega Senator Openback Banjo, 2014
Price: $1399 CAD
This instrument has sold
MORE

→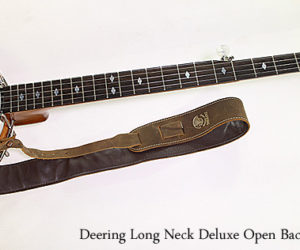 As an example of form following function, the long neck banjo was a Pete Seeger creation designed to extend available keys using just a capo. Placing the capo at the third fret, the long neck functions as a 'normal' 5-string banjo in G, but without the capo it drops down to E.
Price: $1350 CAD
This instrument has sold
MORE

→
Greg Deering says about the Deering Sierra Model 5 string banjo: "No one can buy a better banjo…they could buy a fancier one, but not a better one! "
Built with the same Deering -06- 20 Hole Bronze Tone Ring, three ply maple rim and one piece, cast, zinc resonator flange that are built into our top of the line banjos like the Calico, GDL and Ivanhoe, the Sierra is "A masterpiece of playability!".
Price: $2749 CAD
MORE

→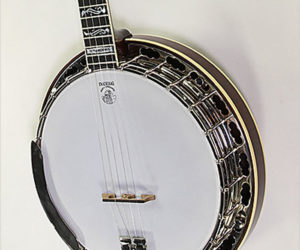 From Bluegrass to Country, Rock to Classical, the Deering Tenbrooks Saratoga Star is one of the ultimate banjos made today. This example was built for The Twelfth Fret during 2009 and in excellent condition. It has a custom feature – rather than the standard Tenbrooks 'D' neck profile, this has a custom Deering standard shallow C profile. It also has the '06 Tone Ring option.
Price: $4250 CAD
This instrument has sold
MORE

→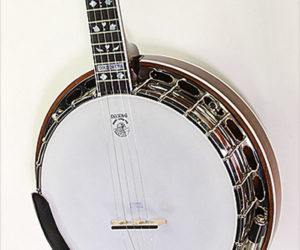 The Golden Era is one of Deering's most popular banjos for traditional bluegrass bands. If you're looking for that classic bluegrass banjo tone and look – this is the banjo for you. Adorned with a traditional hearts & flowers inlay pattern, this banjo has the appearance and feel of the prized banjos from the 1930's. It is designed to produce the most sought-after sound, a sound previously only achieved by five-string banjos of the pre-war era. This beautiful banjo has a Genuine Deering -06- 20-hole bell bronze tone ring.
Price: $2250 CAD
This instrument has sold
MORE

→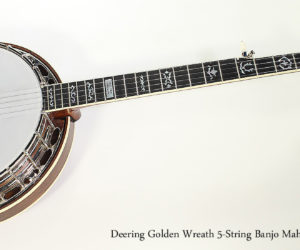 The Deering Golden Wreath is a recollection of the banjos of the 1930's, vibrantly capturing many of the tonal characteristics of those classics.
Price: $4250 CAD
This instrument has sold
MORE

→