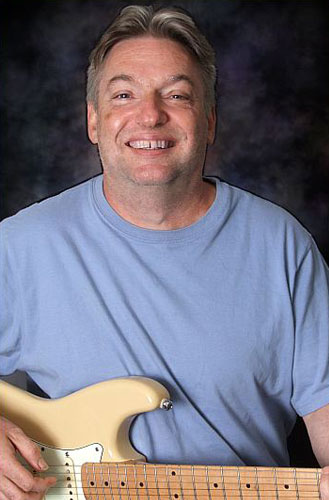 Richard Smyth – The Twelfth Fret School of Music
Another teacher at The Twelfth Fret School of Music, Richard Smyth began playing guitar some 30 years ago by lifting pop songs off the radio and applying them in various bands touring Northern Ontario. After moving to Toronto, he was accepted to Humber College's Jazz Program from which he graduated with distinction.
Since that time, Richard's soulful phrasing and limitless improvising skills have kept him in demand as a performer, session player and educator, and lessons from him can be very informative. His soloing is highly melodic, drawing from rock and blues usually with creative arpeggiated or modal sounds. As a matter of fact, Richard's book/CD title "MODEnomics" is one of the best selling publications our store has ever carried!
Not only is Richard's tasteful playing showcased in the MP3 audio samples below, but his considerable talent as a composer is as well. Check them out!