You have to take a second look at a guitar company inspired by the late Johnny Winter! Republic Guitars are not exact copies of any other instruments, but strive for their own values. The Twelfth Fret is pleased to offer the affordable Republic resonator guitar line. We will set instruments up to the player's requirements and we ship worldwide.
---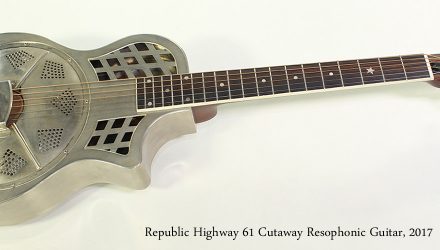 We've just received a new Republic Highway 61, featuring a smaller steel body with cutaway and a single resonator cone.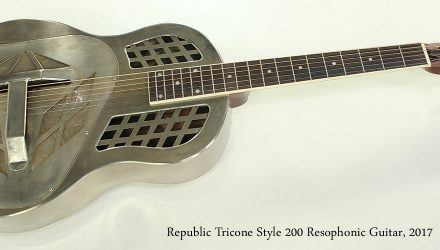 The Republic Tricone Style 200 is a reproduction of the original 1920s National tricone, built as the guitarist's entry into the volume wars.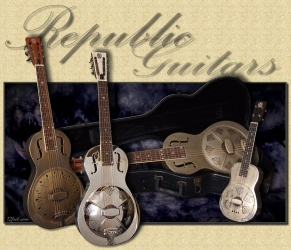 We are constantly on the prowl for interesting new instruments and once in a while we find a real gem, Republic guitars is definitely one