Scheerhorn guitars are among the most innovative resophonic designs in the last few decades. Redesigning the soundwell and using a reflector, these instruments produce outstanding tone and volume. The Twelfth Fret is pleased to carry the Scheerhorn models by National Reso-Phonic. We set up instruments to the player's requirements and we ship worldwide.
---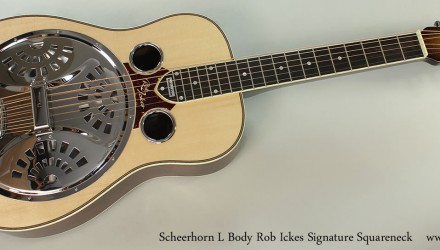 We've just received a pair of new Scheerhorn Resophonic guitars - a Rob Ickes Scheerhorn L-Body model and a Maple Scheerhorn L-Body! These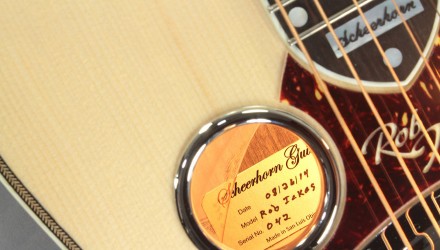 The Scheerhorn Rob Ickes model features all the unique Scheerhorn advancements, including the modifided soundwell and reflector baffle, that make this guitar design work so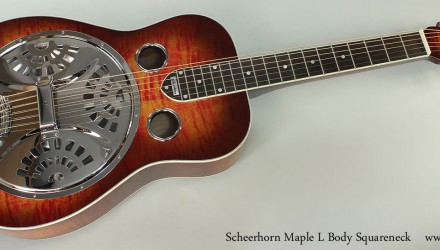 Here is something new, rare and wonderful - a brand-new Scheerhorn L-Body Flame Maple Squareneck Resophonic Guitar, built under license by National Resophonic Guitars.