Posts Tagged Eastman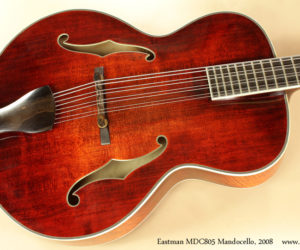 This is a spectacular instrument – a 2008 Eastman MDC805 Mandocello in near-perfect condition.
MORE

→
Eastman's El Rey – "The King" – guitar is designed to deliver "classic jazz archtop tone in a lightweight, resonant 14 inch body". Along the way, this design also has excellent feedback resistance at volume.
MORE

→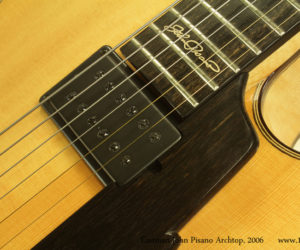 Eastman has been building many of the highest quality, affordable instruments for some time now. Here is a very clean, near mint 2006 Eastman John Pisano archtop electric. One of the best values in jazz boxes under $4000!
MORE

→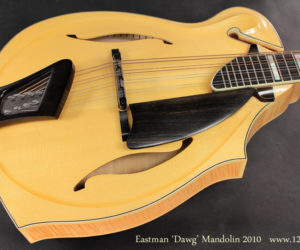 Here's a great-condition 2010 Eastman Dawg mandolin. There aren't a lot of successful, innovative mandolin designs, with the traditional — though in their day, radical, innovative and groundbreaking — A and F styles being the most common.
MORE

→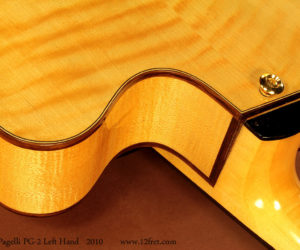 Left-handed instruments are hard enough to find – just try to find a left-hand archtop cutaway jazz guitar – wait, here's an excellent one! Featuring the distinctive, offset Pagelli body plus carved solid (not laminate) spruce top and heavily-flamed back.
MORE

→
Join us for a video tour of the Eastman factory!
MORE

→