Posts Tagged Fender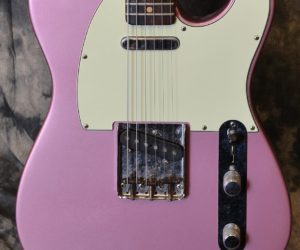 Comes with original brown Fender hardshell in 7/10 condition.
MORE

→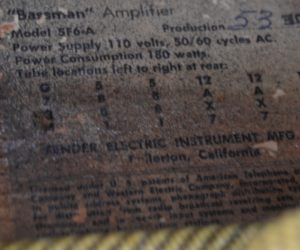 4 P10Q 220017 Speakers, all from 1960. Recapped and recovered. New handle and amp cover added.
MORE

→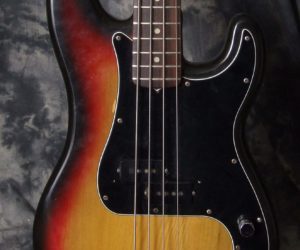 Serial Number… 635527 circa 1975 Pricing…$1899.99 Canadian Dollar (approx.$1929.US$ as of March8/2011) No Longer Available Neck… Maple neck, rosewood fretboard, 34″ scale length, medium elliptical neck profile, some chips out of finish. Frets… Very minor wear. Body… Ash body, 9.4lb. Finish… Sunburst finish with a bit of play wear, small chip on the heal of the treble side, some belt buckle scratches on the back. Hardware/electronics … Original hardware and electronics,  no pickup or bridge cover. Playability/Action… Great playability
MORE

→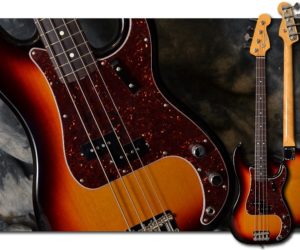 Today we are featuring a Fender American Vintage '62 Precision Bass in a beautiful three tone sunburst. This reissue instrument pays homage to a ground breaking year for the Fender Precision Bass. All of the classic details are present including the rosewood fretboard, tortoise shell pickguard, nitrocellulose lacquer finish and chrome bridge and pickup covers. The covers are shipped unmounted but are included in the accessory kit.
MORE

→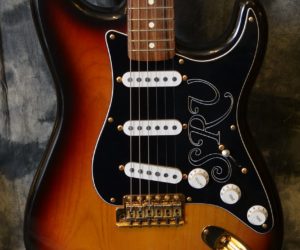 Get your summer start right with a "Cold Shot" and a SRV Fender Strat in excellent shape!
MORE

→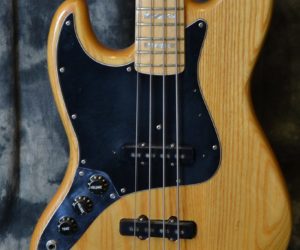 Serial Number S830746 circa 1978 – SOLD Pricing $1350.00 CND (approx.$1395.USD as of May 31/2011) SOLD Neck Bound maple neck and fretboard, minor fretwear, pearloid block inlays. Body Ash body Finish Natural finish with some checking, dents and scratches. Hardware/electronics Original electronics and hardware. You can preview our videos now on Our YouTube Channel! You can now Visit our Facebook page!
MORE

→