Posts Tagged mandolin
1941 Gibson EM-150 Mandolin
MORE

→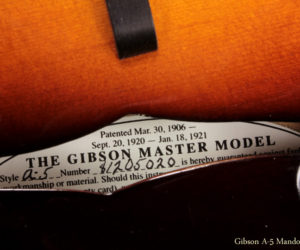 Here's a 2010 Gibson A-5 Mandolin, built in Nashville, Tennessee. It's in great shapw with just a few marks here and there from being played, and has a great tone with lots of volume; it's bright without being harsh.
MORE

→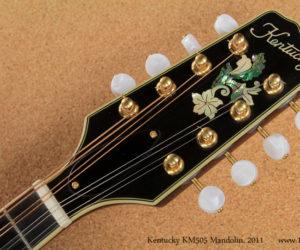 Here's a very nice 2011 Kentucky KM505 A-Style mandolin. The A-Style, along with the F-Style — both introduced by Orville Gibson in the early part of the 20th century — have become the most commonly used mandolin body designs, shifting the instrument almost completely away from the traditional European bowl-back concept.
MORE

→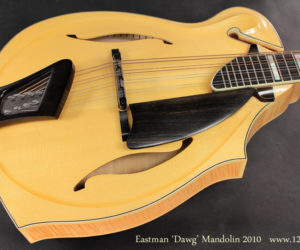 Here's a great-condition 2010 Eastman Dawg mandolin. There aren't a lot of successful, innovative mandolin designs, with the traditional — though in their day, radical, innovative and groundbreaking — A and F styles being the most common.
MORE

→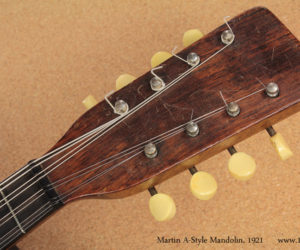 Here is a 1921 Martin A-Style Oval Hole Mandolin. C.F. Martin has been building instruments in Nazareth, Pennsylvania since 1833. In the at the end of the 19th and early part of the 20th century, mandolin orchestras were very popular,
MORE

→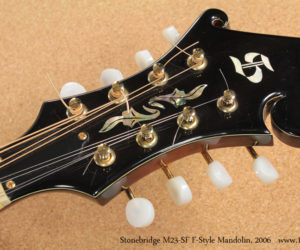 Here is a 2006 Stonebridge M23-SF F style mandolin.
Stonebridge mandolins are built in Prauge, Czech Republic, by Frantisec Furch. Formerly a banjo player in Czech country and bluegrass bands, Furch has been building since 1981.
This is an F-style mandolin featuring clean, solid wood construction. It's in excellent shape, plays very well and is crisp and resonant.
MORE

→