Posts Tagged Pedals
Here is a high end Fryette Boostassio boost pedal on sale for $175
MORE

→
Here are a couple of great T REX Tone Bug pedals on sale. The Overdrive and Distortion each $50
MORE

→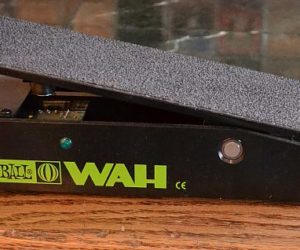 Here is a variety of used Wah Pedals from Dunlop, Vox and Ernie Ball. Starting at $50, these make for a great Christmas gift!
MORE

→
Here are some killer deals on BBE pedals!
MORE

→
Here is a very cool Echo pedal from Carl Martin on sale for $399.
MORE

→
As far as guitar clean boosts go, the Katana is KING TONE. It's the pedal to have for the finishing touch on your tone. Want a mirror image of your tone, only louder? This is it. The Katana is also a fat, harmonically rich boost, just pull out on the volume knob and stretch your imagination with overdriven tone! You can keep it on all the time to push your amp harder, or as an occasional boost to cut through the mix.
MORE

→