Posts Tagged san luis opisbo
Super smooth playability, tonal versatility and a lovely vintage white finish! This one is sweet!! Comes with original hardshell case.
MORE

→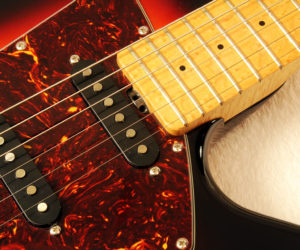 Old school and the future collide when you take a look at this amazing single coil Albert Lee model from Music Man. The finish, single coil pickups and vintage style hardtail bridge scream years gone by and the cool body shape is something right out of the Jetsons! The soft V birds eye maple neck plays like butter and the body is quite light which makes me want to never put it down. A guitar this good for just over $1000 …. your kidding right! Comes with original molded hardshell case.
MORE

→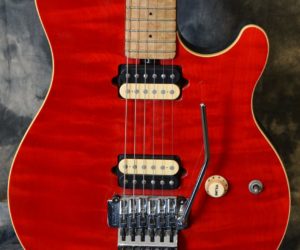 Comes with original molded hardshell case.
MORE

→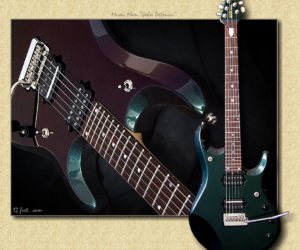 New York guitarist John Petrucci has been playing guitar since he was 12 and is, of course, the driving force behind the critically acclaimed 'Dream Theater' band. John's highly developed technique demands a guitar that is up for endless touring and the wide array of tones that are demanded from this eclectic group.
MORE

→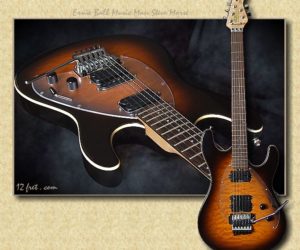 Steve Morse is a six time Grammy nominated guitarist. He is renowned for his diverse playing style that mixes rock, jazz, classical, and country. Morse first achieved acclaim with The Dixie Dregs, who recently finished recording their eighth album. In addition, Steve has six solo albums. He is also a member of Deep Purple.
MORE

→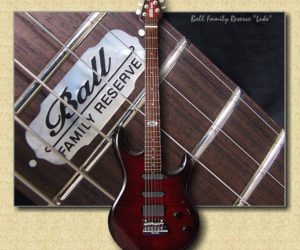 The Ball Family Reserve Luke Electric Guitar was designed in conjunction with world-renowned session ace and Toto guitarist Steve Lukather. The Luke features premium tonewoods including an alder body with premium flamed maple top, maple and rosewood neck, plus a mahogany tone block that runs from under the bridge to the neck pocket. The Ball Family Reserve Luke showcases a meticulously crafted electric guitar, perfectly fit for one of the world's greatest musicians!
MORE

→