Posts Tagged tennessee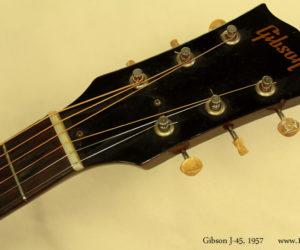 1957 Gibson J-45
MORE

→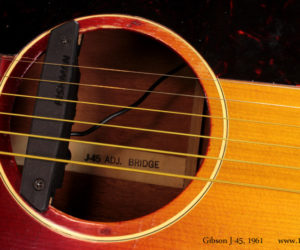 Here is a lovely Cherryburst 1961 Gibson J-45. The J-45 has been a standard guitar since its introduction in 1942 – now 71 years ago! – and the design works really well. More and more I hear people say they've chosen a particular guitar "because it has songs in it", and the songs start falling out when the guitar is played. This might be one of those instruments.
MORE

→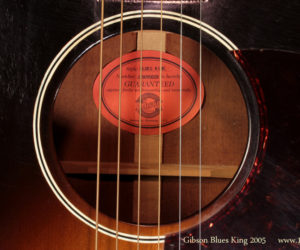 This is a very fun little 2005 Gibson Blues King. The Blues King is based on the L-00 body style, and is very well suited to fingerstyle blues and ragtime playing styles. Built with a Sitka spruce top and African Bubinga back and sides, it has a warm, even tone with a surprising amount of projected volume.
MORE

→
Here's a great 1956 Gibson SJ. The SJ, a slope-shouldered jumbo, was introduced in 1942 and was available only in sunburst until 1954, when a 'natural' option appeared; that was called the 'Country Western' model in 1956.
MORE

→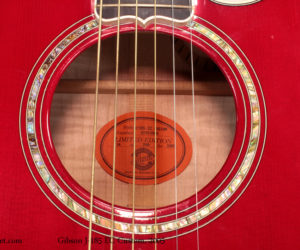 Here is a 2005 Gibson J-185 EC Custom in cherry red! In case you're wondering – the EC stands for Electric Cutaway; it's not the initials of a famous player. Gibson introduced the J-185 in 1951 and discontinued it in 1959, building 270 natural finish and 648 sunburst examples.
MORE

→
Here's a wonderful 1933 Gibson 'Century' TB-2 Tenor Banjo.
The term 'Century' refers to the peghead and fingerboard overlay – these were installed to honor the 1933 'Century of Progress' Exhibition held in Chicago.
MORE

→