Posts Tagged thinline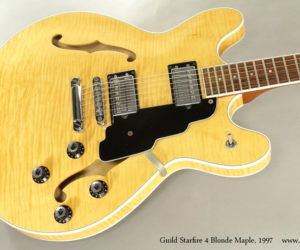 1997 Guild Starfire 4 Blonde Maple Thinline Guitar
MORE

→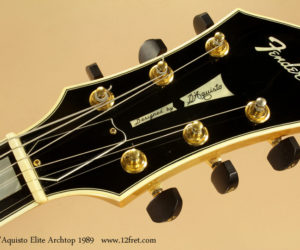 This 1989 Fender DAquisto Elite Archtop sports a natural finish,which really shows off the flame maple laminate used on the back and sides. It's in excellent condition with very minor wear. They feature maple laminate back and sides, solid spruce tops, a maple neck with ebony fingerboard and ebony fittings; and one humbucking pickup at the neck, with the metal parts gold plated.
MORE

→
Here's a lovely 1976 Guild Capri CE-100D Blonde Archtop. Guild introduced the CE-100 in 1956 and it was built till 1983. A new version is now available from Guild.
This guitar is in great shape and is very comfortable to play.
MORE

→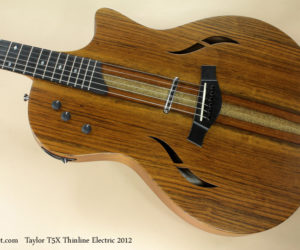 2012 Taylor T5X Thinline Electric
MORE

→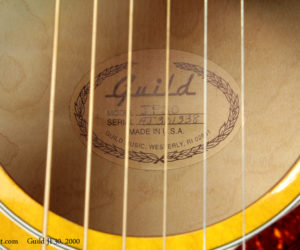 One of Guild's best values in jumbo acoustics, this 2000 Guild JF30 is in good condition and plays very well. It's had a pickup added so it's ready to go!
MORE

→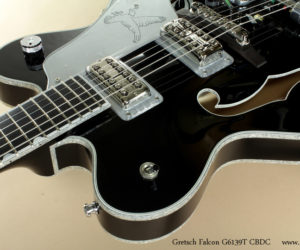 Brand new and very cool! This is the new Gretsch Falcon G6139T CBDC.
At 16 inches across, it's one inch smaller than the Double Cut, and it has what Chet always wanted – a spruce center block to reduce feedback and increase sustain and note to note separation.
MORE

→