Posts Tagged Ukulele
Join us for an evening of Ukulele Blues! Doug Cameron will be demonstrating Robert Johnson tunes on ukulele.
MORE

→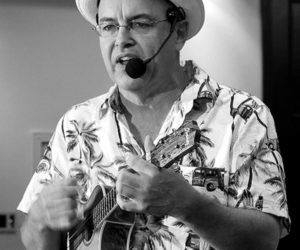 It's Ukulele Night! Come on out to The Twelfth Fret on Monday June 2nd, 7 to 9 PM for a beginner's Ukulele clinic with Douglas John Cameron. Price: $20, which gets you entry PLUS a $20 Twelfth Fret Gift Card, redeemable for full face value during normal store hours.
MORE

→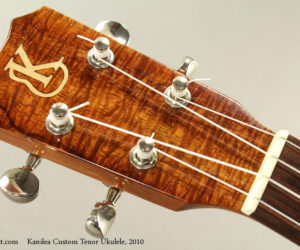 This 2010 Kanilea Custom Tenor Ukulele might be the best-sounding uke I've ever played. Of course it's comfortable to play and has a good action, but the tone is outstanding, with a rich fullness and great harmonic overtones, excellent separation between notes, and very good sustain.
MORE

→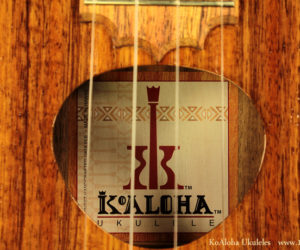 A new arrival from Hawaii! KoAloha Ukuleles are individually handmade in Hawaii by one of the world's premier makers. These professional performance grade Ukuleles are solid Hawaiian Koa wood body with Honduras mahogany.
MORE

→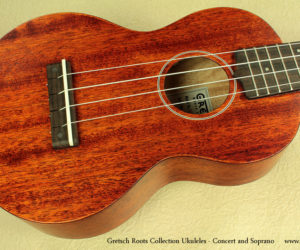 The Ukulele has been making a strong comeback in popularity. Their portability, musical versatility and relatively low cost are big factors in this.
We carry a wide range of brands and models of Ukuleles, from inexpensive wooden soprano ukes to expensive metal-body resonator concert models.
Gretsch has released as part of their 'Roots Collection' a number of ukuleles, and here are two of them – the G9100 soprano and the G9110 Concert.
These are built of solid mahogany for the body, with mahogany necks and rosewood fingerboard and bridge.
The one shortcoming with these instruments is the stock friction tuners, so we've upgraded the tuners on these instruments to Grover Sta-Tites.
MORE

→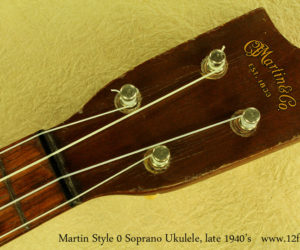 Here's a Martin Style 0 Soprano Ukulele from the late 1940's – just post WW2. It's had some repairs and is now ready for many more years of tonal adventures. Clear and crisp, Martin Ukuleles were among the best available.
MORE

→