Posts Tagged Vintage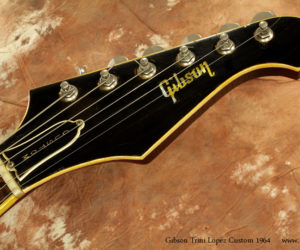 1964 Gibson Trini Lopez Custom
MORE

→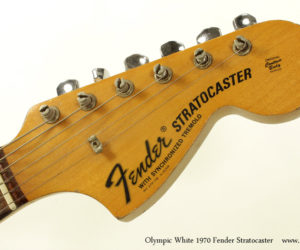 Here we have an Olympic White 1970 Fender Stratocaster in almost completely original condition. It's been played a lot over the years, so the strings have been changed but aside from that, all the parts look stock. It has not been refretted, so predictably there is a significant amount of fretwear.
MORE

→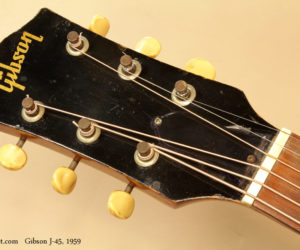 Here's another example of a real workhorse guitar – the 1959 Gibson J45. Introduced in 1942, the J-45 has been in production ever since and is one of Gibson's most successful designs.
MORE

→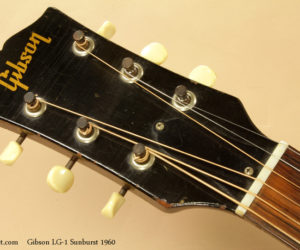 The LG-1 was introduced in 1942, along with the LG-2 and LG-3. However, the demands of World War 2 almost immediately stopped the production of the LG-1 and LG-3, and they were re-introduced in 1945. In its first release, the LG-1 had a brown top finish, but received a sunburst finish after the war. Production ended in 1974.
MORE

→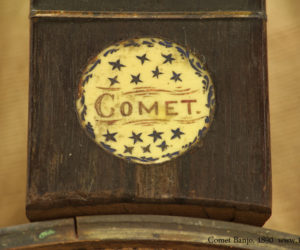 From time to time, I am forced to "house clean" when I run short on storage space. Since I can't resist buying any vintage instruments things eventually reach the breaking point where I have to 'thin the herd'.
These 'project instruments' are put on a shelf with the best of intentions…but many cups of espresso later I come to the realization that I would rather be out on my motorcycle and many of these projects will simply never be looked at.
MORE

→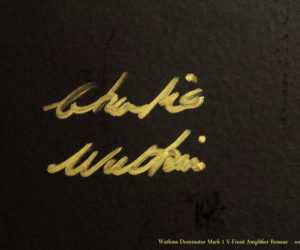 One of only 100 built – the Watkins Dominator Mark 1 V Front Amplifier Reissue! The Watkins Dominator was bleeding edge for 1956, and its blistering 18 watts and two ten inch speakers struck fear in to the hearts of many promoters. The concept of the V-front is to widen the sonic field, rather than focus it straight ahead. Though it was rapidly pushed off stage by other much higher powered amplifiers, the Dominator was used extensively in studios during the 1960's and was apparently the basis for the 18-watt Marshall combo design.
MORE

→