Here we have an extremely rare and completely intact mid 19th century coffin case. As it was sold in Virginia, we expect that it was Made in the USA around 1850. It has the number 3 pencilled into it which may have referred to the Martin size 3 guitar.
The handle, lock and hinges are all intact and appear to be original. These coffin cases were commonly lined with a wool-based felt lining which could be easily replaced.
This case does not fit all guitars, so we are providing measurements to ensure that if you are considering it, you can check with your guitar.
Interior dimensions:
Overall Available Length: 36.75 inches (933.45mm),
Maximum Depth 4.5 inches (114.3mm)
Widths along the central axis measured from the endblock end:
12 inches (304.8mm) wide at 4 inches (101.6mm) from the end;
11.375 inches (288.93mm) at 6 inches (152.4mm) from the end;
10 inches (254mm) at 10 inches (254mm) from end;
9 inches (228.6) at 13 inches (330.2mm) from end;
8.75 inches (222.25mm) at 14 inches (355.6mm) from end;
8 inches (203.2mm) at 16 inches (406.4mm) from the end.
Price: cdn$990.00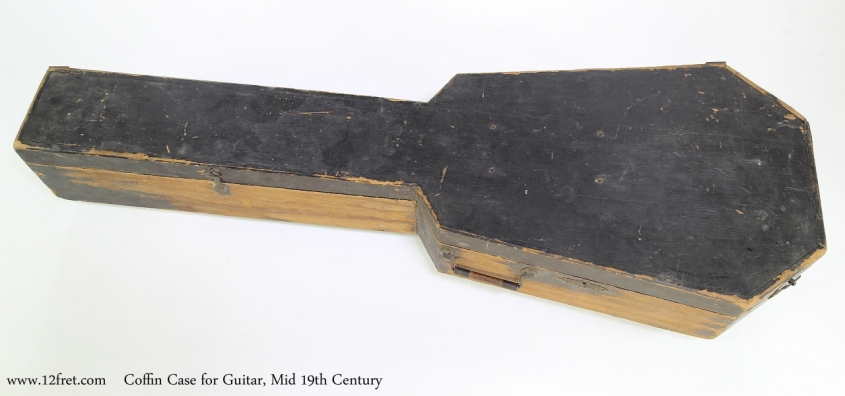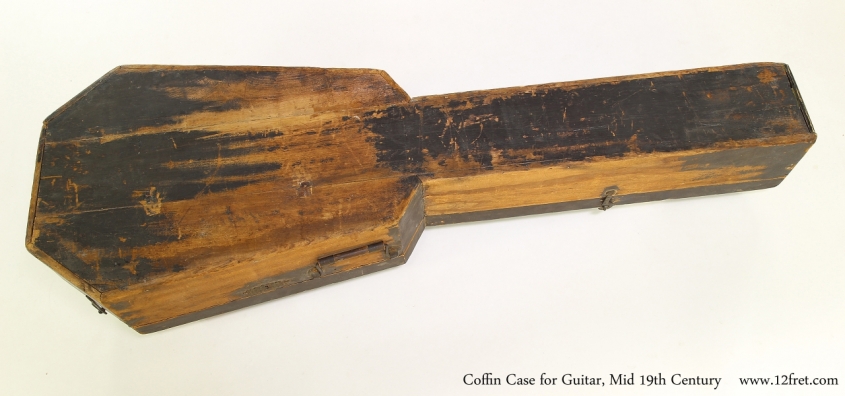 Model: coffin case
Country of Origin: USA
---
Still have questions about this item? Ask an expert!