Brand:
Hiscox Cases
Hiscox Musical Instrument Cases are made in the Staffordshire, England to the highest standards.
These ultra-lightweight cases are "flight worthy". With 800 pounds of "crush resistance", they're ideal for air-travel. Even the most determined baggage handler will be hard pressed to damage your guitar in a Hiscox case!
Hiscox cases first came to my attention when Lowden Guitars and Ramirez Guitars started using them for their top models. I approached Hiscox and they agreed to ship them by ocean container for several years. More recently they have established a reliable Canadian warehouse and they are always in stock.
They offer cases to fit all of the standard acoustic guitar sizes and a variety of electric guitar sizes as well. The standard classical size works nicely on the hard-to-fit National/Dobro guitars.

Hiscox offers two grades of case:
• The Liteflite Pro 11 • Medium Duty: weight 10.35 lb
• The Liteflite Artist • Maximum Heavy Duty: weight 12.55 lb
Both cases offer about the same degree of protection; the Artist has a deeper, more luxurious plush lining, more deluxe latches and a soft leather handle.
Both grades are offered in Black or Ivory exterior finish.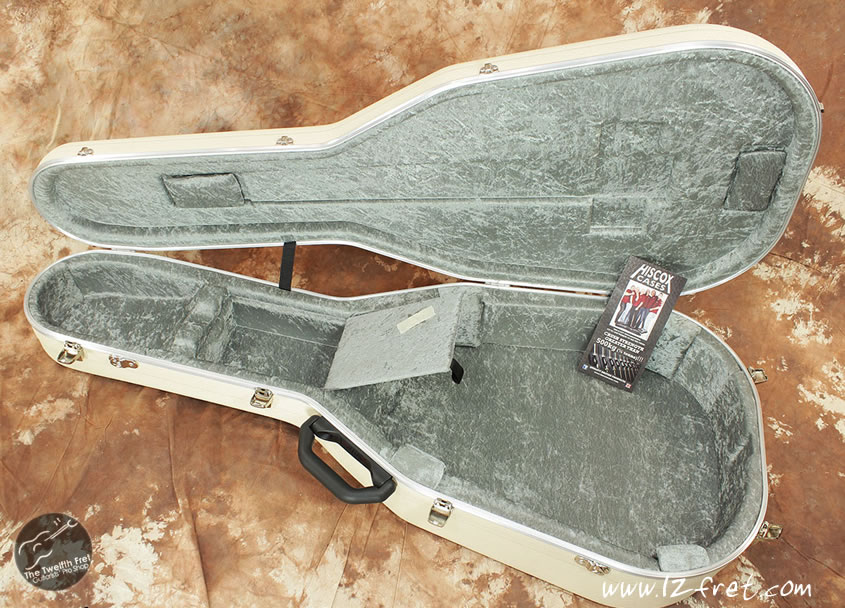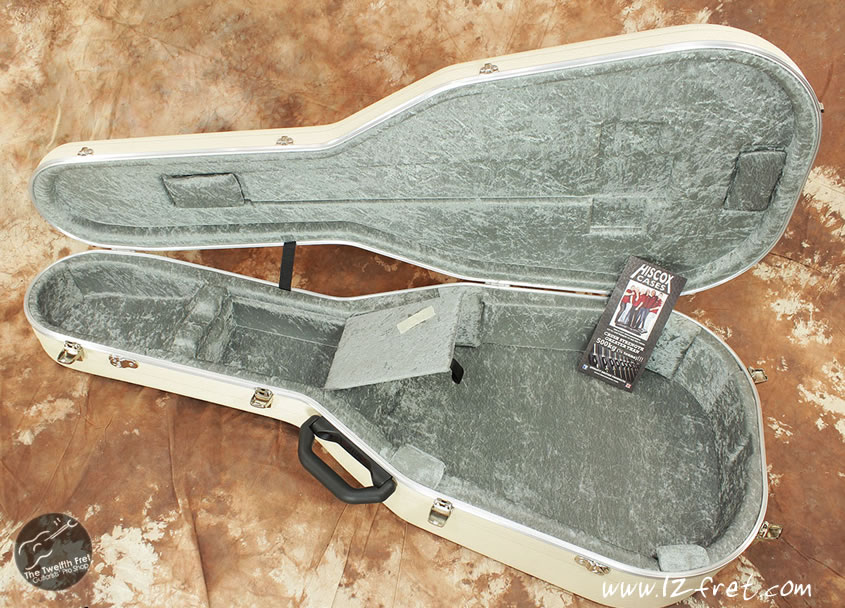 Hiscox cases are built with a high-impact-resistant A.B.S. outer shell, bonded to an inner guitar-shaped mould of cellular foam to soak up impact shocks from the outside world. The unique bonding of the inner moulding to the outer shell gives structural rigidity unmatched by any other case in this price range.
The case lining is a crushed velvet fabric bonded directly onto the shaped foam. And due to the insulation provided by the foam layer, they are safe to take outdoors during the cold winter months.
The hardware: hinges, latches and handle are solidly riveted into the wide aluminum valance which extends deep inside the case behind the plastic shell. Having sold over 500 Hiscox cases to date, we have yet to experience any hardware failures or breakage.
Exhibiting incredible structural rigidity, Hiscox LiteFlite cases have enormous crush strength with their standard case range tested to over 500kg; five fully grown people!
The standard Hiscox Pro 11 case weighs in at about 10 pounds, so walking through an airport with your most prized possession in a Hiscox won't be a painful experience.
Prices start at CAD279. and top out at CAD599. for the top Artist version in Ivory.
By Grant MacNeill
---
Model: Litefllite
Country of Origin: UK
---
Still have questions about this item? Ask an expert!