Extra Comfortable (EC) Split Wrap – Made For Extra Comfort And Great Tone! Super comfortable fit—stays tight and secure to your finger without pinching or digging into cuticle.
The ProPik EC Split Wrap pick is available in Small for those with smaller hands!
Available in Nickel for a brighter tone or Brass for a warmer tone. Also, Brass picks will reduce pick noise.
---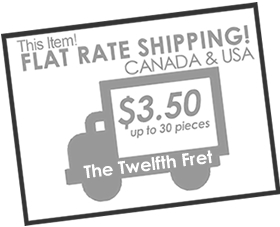 ---
Still have questions about this item? Ask an expert!