The ProPik Metal-Plastic thumb pick offers up a non-slip design that won't loosen or turn on your thumb while you play. It fits securely without being too tight. When the pick feels too tight or loose around your thumb, simply expand or contract the thumb pick's wrap for the best fit. Adjustments are made quickly and easily without heat or tools.
This pick features a smooth wearing plastic tip for a noiseless, pure tone!


Note: All fingerpicks are sold in single unit quantities.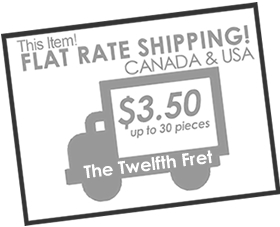 Still have questions about this item? Ask an expert!