The ProPik Quick-Pik Thumb Pick narrow width plectrum produces a bright tone and glides easily across the string. Its streamlined design feels ultra light on your thumb. The pick attaches securely to your thumb without being overly tight. Minor adjustments made quickly and easily without the need for specialized tools.


Note: All fingerpicks are sold in single unit quantities.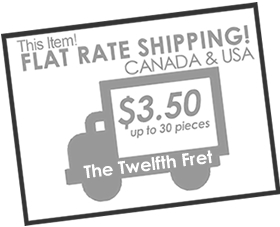 Still have questions about this item? Ask an expert!