Inspired by a popular finger pick made in the late 1920's, the ProPik Vintage Style finger pick has been updated for greater comfort and tone. A special pierced wrap gives you a secure, comfortable fit. And you can customize your tone by choosing from two metals and three blade styles. Some consider the picks from the 1920's to be the ultimate. Use them if you can find or afford them. Meanwhile, enjoy the past today with a set of ProPik Vintage Style picks.
---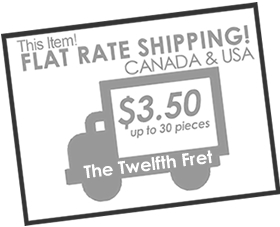 Note: All fingerpicks are sold and priced in single units/quantities.
Still have questions about this item? Ask an expert!