Pedals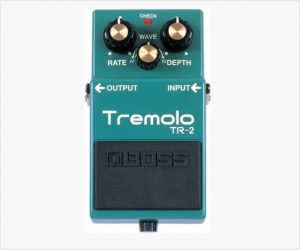 The BOSS TR-2 Tremolo is designed to provide guitarists with classic tremolo effects in an easy-to-use compact pedal.
MORE

→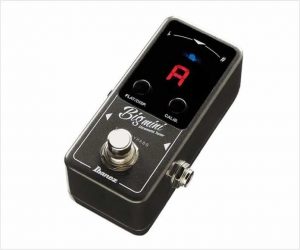 The compact Ibanez Big Mini Chromatic Tuner Pedal features a large LED display with Needle or Strobe tuning modes. Whether you play electric guitar, bass, or another electric instrument, the Ibanez Big Mini Chromatic Tuner Pedal delivers tuning accuracy within 1 cent and a tuning range of A0 (27.5Hz) to C8 (4,186Hz).
MORE

→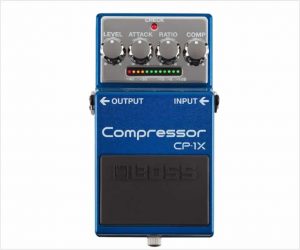 The BOSS CP-1X Compressor effects pedal is a futuristic take on BOSS's acclaimed line of compression stomp boxes. Powered by BOSS's MDP technology, the CP-1X is a new type of multiband compressor for guitar that preserves the character of your instrument and technique for unlimited musical expression.
MORE

→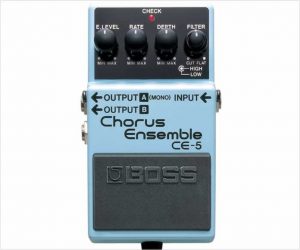 The BOSS CE-5 Chorus Ensemble Pedal is BOSS's ultimate compact chorus pedal, covering a wide frequency range and featuring high- and low-cut filters. This lets users create any kind of chorus effect-from a mild, natural chorus to the clear and penetrating stereo chorus effect popular in contemporary music.
MORE

→
The Boss LS-2 Line Selector pedal represents the easy way to switch settings among several effects devices or amplifiers, or route input and output signals. Two line loops and six looping modes provide a wide variety of applications.
MORE

→