Tailpieces / Bridges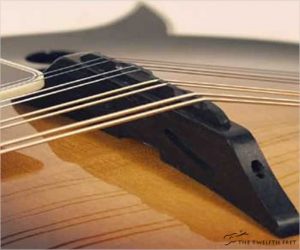 The Brekke Mandolin bridge offers pure, natural sound from an elegant wood on wood, adjustable bridge.
MORE

→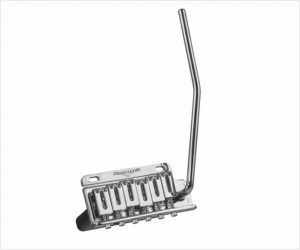 The Super-Vee BladeRunner Kit Two-Post Mount with Adapter Set is designed for replacing the standard Fender style 2-post tremolo on Strat style guitars. It has patented "Blade" technology, with truly frictionless action, and a positionable whammy bar.
MORE

→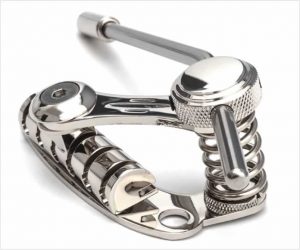 Did you ever want to simply swap the tailpiece on your guitar for a tremolo without any modification? Meet the Duesenberg Les Trem. The Duesenberg Les Trem II is a compact and simple to install tremolo system for guitars featuring a tune-o-matic bridge and stop-tailpiece. It can be mounted on the bushings of a standard stop-tailpiece and does not require any modification to the body of the guitar. If you want to, you can remove it and install the stop-tailpiece
MORE

→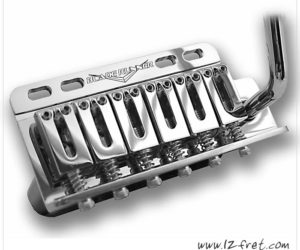 The patented Super-Vee BladeRunner 6-Screw Mount, frictionless bridge uses a unique "Blade" made from high tensile, tempered steel.  Sandwiched between the bridge plate and the mounting-screw block, this "blade" eliminates the "knife edge" used in standard bridges and is completely frictionless. 
MORE

→