Acoustic Guitar Strings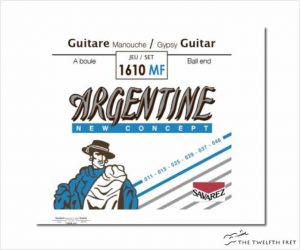 For more than 60 years, Savarez Argentine Guitar Strings have accompanied the music of prestigious guitarists! 
MORE

→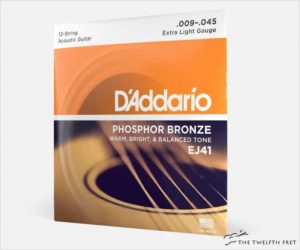 D'Addario EJ41 Phosphor Bronze Extra Light 12-String Acoustic Strings is an extra light gauge Phosphor Bronze set ideal for vintage instruments and ease of playability on acoustic 12-String guitars. Since D'Addario introduced Phosphor Bronze guitar strings in 1974, they have been synonymous with warm, bright, and well balanced acoustic tone. 
MORE

→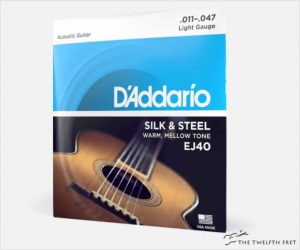 D'Addario Acoustic Guitar Silk & Steel EJ40 is an extra light gauge set of strings, ideal for small body guitars and vintage instruments. Silk & Steel string sets combine light gauges with a softened tone, and are a premium choice among folk players.
MORE

→