Guitar Strap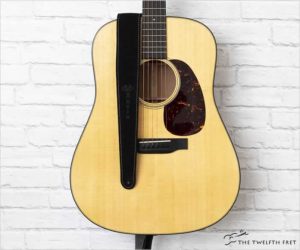 The Martin Acoustic Guitar strap offers a rich-feeling with dual layer of chap weight genuine suede leather.
MORE

→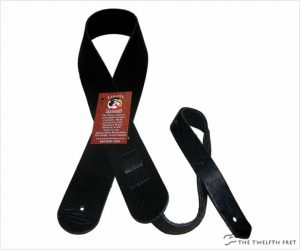 All Lakota Leathers guitar straps are made from Bison (American Buffalo) leather. These straps work great for both acoustic and electric guitars. Each strap has a 36″ main body and a 24″ tail section. These pieces weave together to create an approximate maximum length of 58″ and a minimum length of 37″. Of course, they are completely adjustable.
MORE

→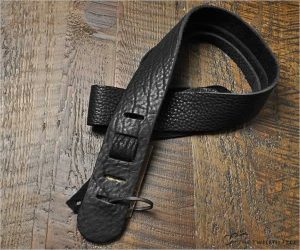 Lakota Leathers resonator guitar straps are the most comfortable you'll ever own! They're crafted from the finest American Bison hide, one of the most durable leathers known. Besides being so durable, the leather is the softest, most supple you will ever feel. From the first time you attach one of these fine straps, you'll be convinced you made the best possible choice!
MORE

→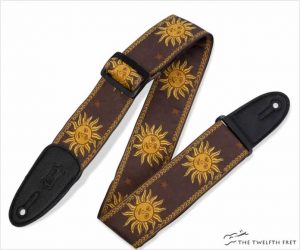 The Levy's MPJG '60s Sun Design Jacquard Weave Guitar Strap comes in various colours. It has a garment leather backing, genuine leather ends, and a tri-glide adjustment. 
MORE

→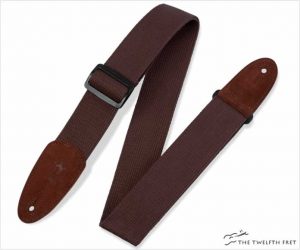 Levy's MC8 Cotton Leather Guitar Strap is a 2″-wide Cotton guitar strap, adjustable to 54″. Suede ends and a Tri-Glide adjustment let you get your strap length exactly where you want it.
MORE

→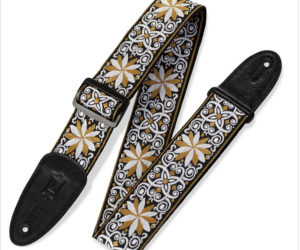 The Levy's M8HT 60's Hootenanny Jacquard Weave Guitar Strap is a 2 inch "hootenanny" jacquard weave strap with a Polypropylene backing, leather ends and a tri-glide adjustment.
MORE

→