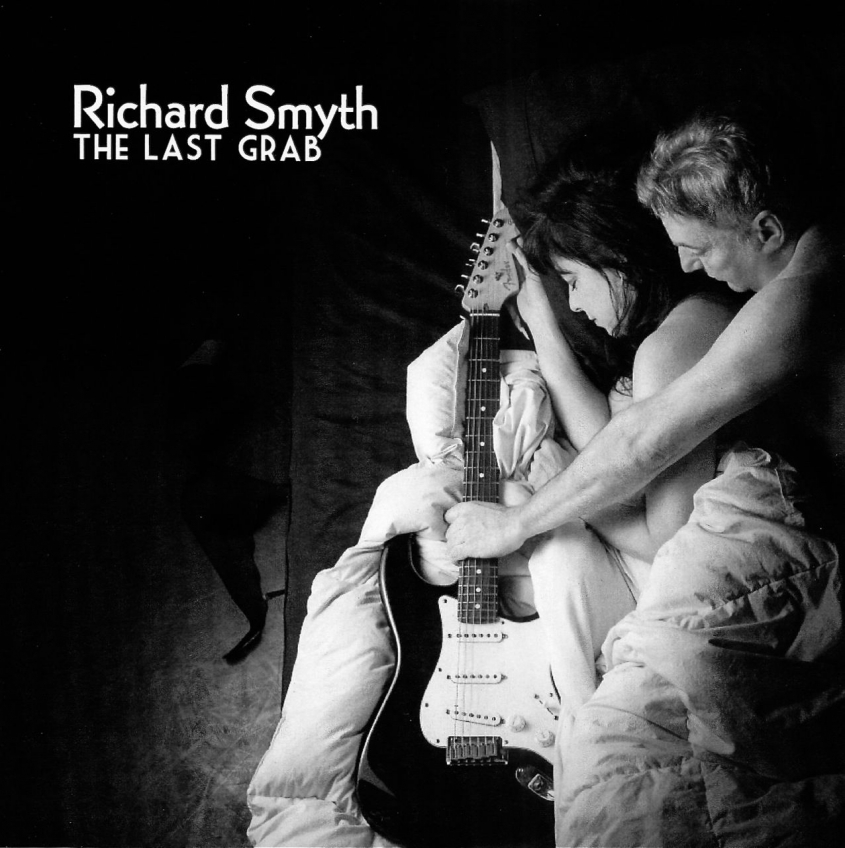 Richard Smyth The Last Grab
The Fret has been buzzing lately over Richard Smyth's new CD "The Last Grab". Richard is a veteran of the teaching staff here at the Fret, and this is his sophomore release after "Sleight of Hand" back in '09. The guitar driven instrumental format is the same as Sleight, but this disc has a more radio friendly quality without loosing its edge.The band is mostly the same, and features great performances from John Macmurchy (tenor), Paul DeLong (drums), Mark Shannon (bass), Denis Keldie (B3), Grant Slater(B3) and Donna O'Connor (voice). Production by Mark Shannon is absolutely sublime; sonically the disc is smooth as glass. Richard wrote all the tunes and they draw from his jazz, rock and R&B influences to converge into a highly melodic romp through a swirling cesspool of infectious grooves. Think Jeff Beck meets the love child of Joe Walsh and Robben Ford. This is an album not to be missed!
For more details or to purchase this contact us here
Click here for Richards teacher page
---
You can preview our videos now on Our YouTube Channel!
You can now Visit our Facebook page!