Brand:
Henriksen Jazz Amps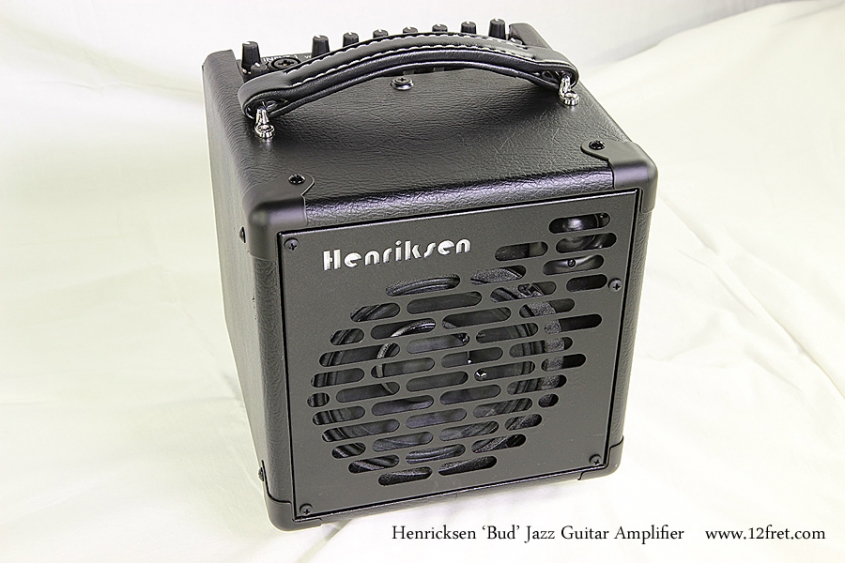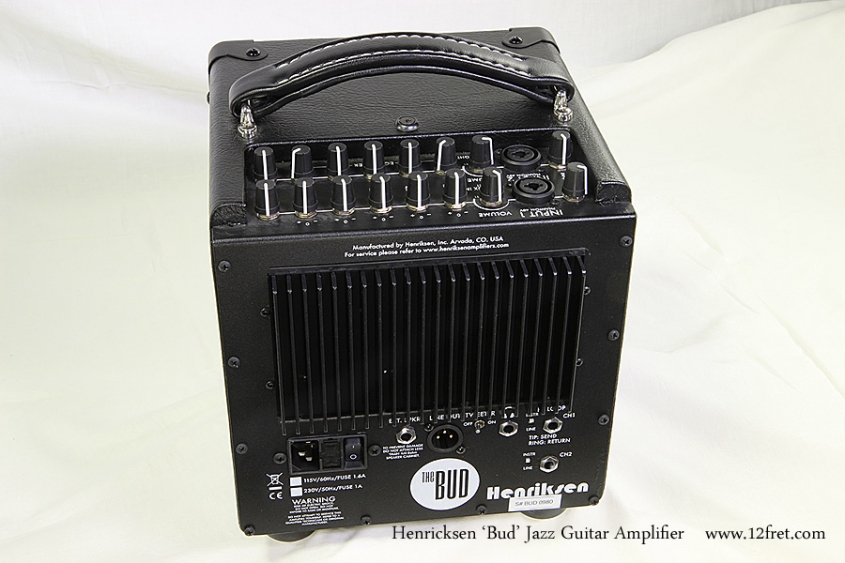 The Henriksen Bud jazz guitar amplifier is an exceptional amp, the culmination of work by the late Bud Henriksen in designing tools specifically for Jazz guitarists.
Bud Henriksen retired from decades in work in the Telecom hardware industry and developed an interest in playing jazz guitar. He quickly saw a shortage of high quality, high powered, versatile yet portable amps designed for this kind of player. Enter the Henriksen JazzAmp, which was met with great success amongst the jazz world. Bud's son Peter Henriksen continued both the company and product development after his father's death in 2009 from cancer, and the Bud is a namesake amp.
Part of the purpose of the Henriksen Bud Jazz Guitar Amplifier is to branch out beyond jazz guitarists and include acoustic guitarists. This amp is a 9-inch, 17-pound cube with four sturdy rubber feet and a very good leather wrapped handle. In this small box, there are two channels leading to a 120 watt power amplifier, a six inch speaker and a tweeter. An extension speaker can be attached, and you can connect directly to a PA or recording mixer. If you wish, the tweeter can be disabled via a switch on the back. A full range of tone controls are provided and if you are using a microphone rather than a pickup, the two XLR-1/4 inch inputs, also offering phantom power for condenser mics.
The two channels have separate effects loops at switchable line or instrument levels, which use TRS connectors; you can use standard Insert cables, or Henriksen also makes a 10-foot Y cable.
A gig bag is included with the Henriksen Bud Jazz Guitar amplifier.
The Henriksen Bud is an exceptional amp that any working guitarist, especially any jazz guitarist, should investigate.
---
Price: $1529 CAD
View Spec Sheet (PDF)
Year: Current |
Class: New
Country of Origin: USA
Condition: Brand New
Date Posted: 14/12/2017
---
---
Including original Soft case
Weight: 17lbs 7.71kgs
Manufacturer's Website
View Spec Sheet (PDF)
Contact The Twelfth Fret Regarding This Item