Brand:
Vox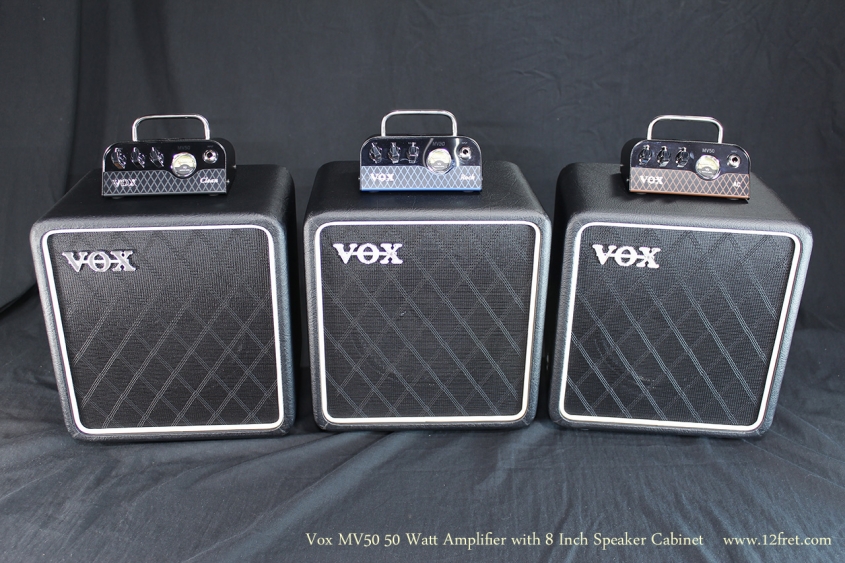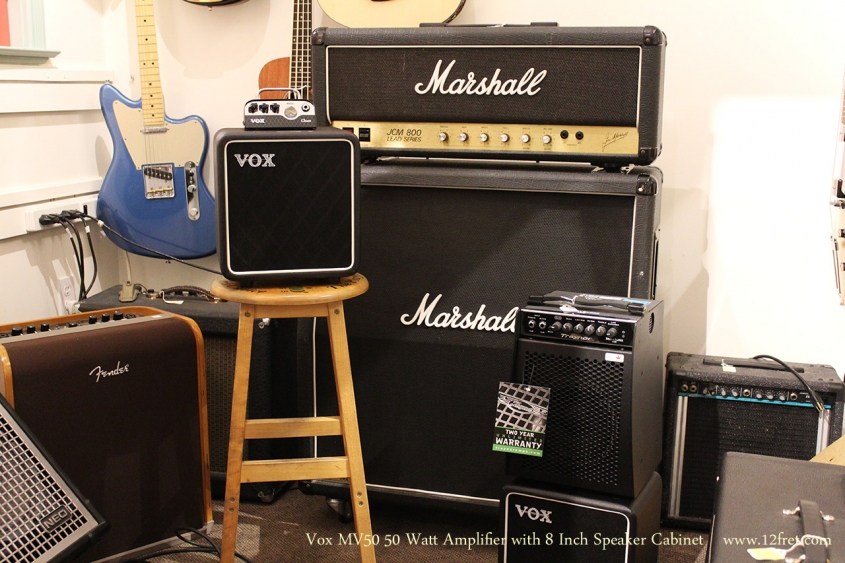 The MV50 amp head and BC108 cabinet combination is available in three flavours – AC, Clean, and Rock. The AC simulates the tones of a classic Vox AC30, the Clean version stays clean all the way up, and the Rock version saturates pretty quickly.
The ideal companion for the MV50, the BC108 is a compact, portable cabinet that is designed to enhance the low-frequency range to ensure rich, full guitar tone at any volume. The specially designed 8" speaker is mounted from the front, allowing for clearer tone and a wider dispersion of sound. While compact and lightweight, the BC108 still offers plenty of volume and is perfect for at-home practice.
These amps use a Vox NuTube in the preamp section and delivering 50 watts into 4 ohms, down to 25 watts into 8 ohms and 12.5 to 16 ohms. The NuTube, being an actual vacuum tube, provides real tube response.
Because the output section is transistor, speaker loads aren't necessary and you can use it without the cabinet, and use either headphones or a line out into a recording device or soundboard. The Line Out also carries speaker emulation.
These are great little amps, serving up far more output power than their size hints and that's why one of the photos has the MV50 with a Marshall 50 watt half stack and a Traynor 120 watt compact bass amp. The MV50 amp head itself weighs about one pound (half a kilo) so it's trivial to carry around. Watch the Vox YouTube video, read the review by Nevin Douglas in our newsletter, and come try one for yourself!
Click here to read our newsletter review of the Vox MV50 tube amp from the NAMM show!
Check out the Vox MV50 User Manual here!
Please note – the pricing below is for the MV50 head with the BC108 cabinet. They are available separately, currently at $279 for the head and $139 for the cabinet.
Price: $418 CAD
Model: MV50
Year: 2017 |
Class: New
Country of Origin: China
Condition: Brand New
---
---
Manufacturer's Website
Contact The Twelfth Fret Regarding This Item