Instrument Categories: Banjos, SOLD
Open-Back Banjo Winter Specials
GOLD TONE BOB CARLIN BC-120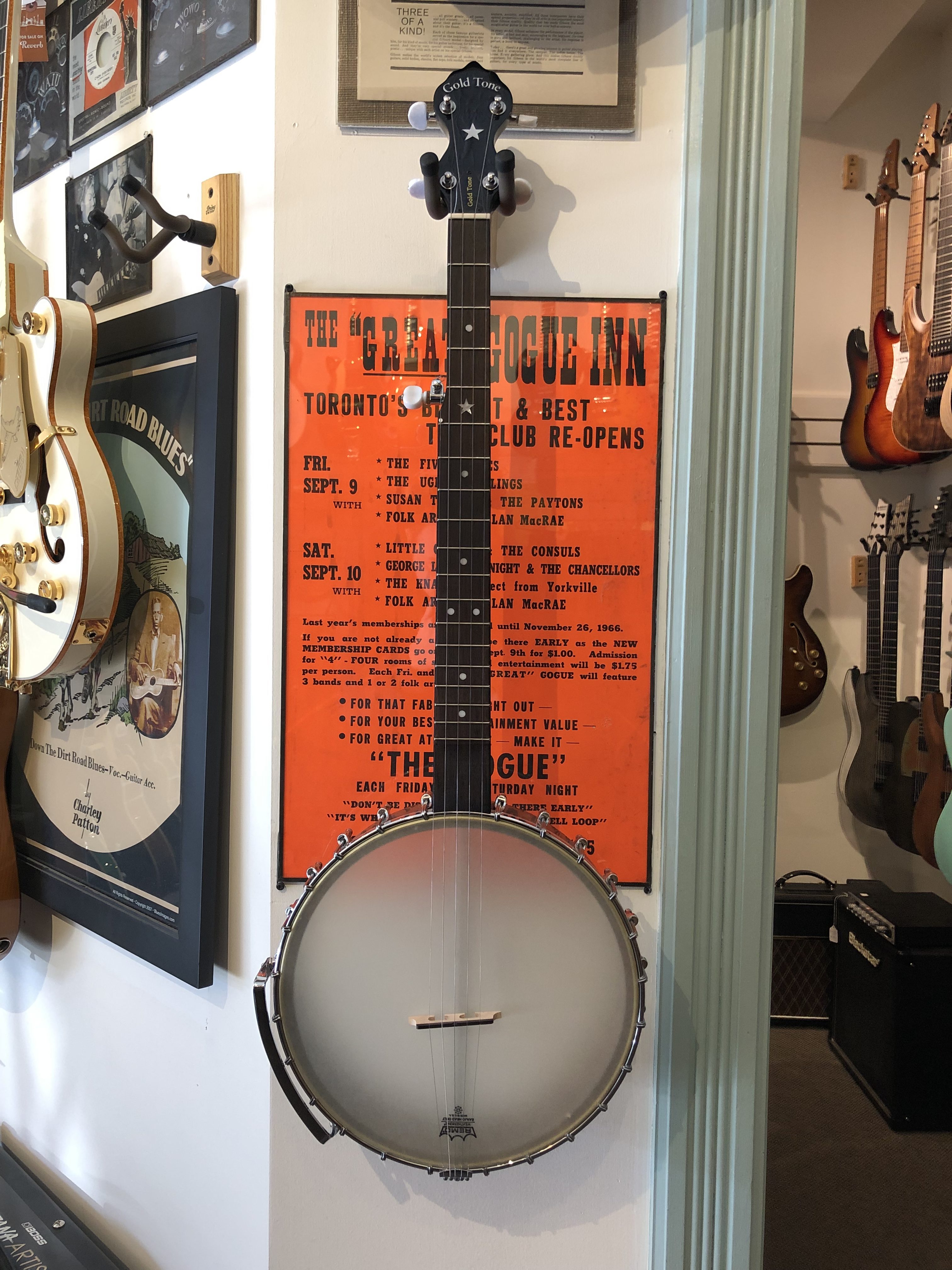 SALE: $649. (Save – $200!) SOLD OUT!
The Gold Tone Bob Carlin BC-120 is a fine banjo in the traditional style, crafted for the preferences of banjo virtuoso Bob Carlin. Following the success of the Bob Carlin models BC-350 and BC-350+, Gold Tone introduced a new brother, the BC-120.
GOLD TONE BT-2000 SIX STRING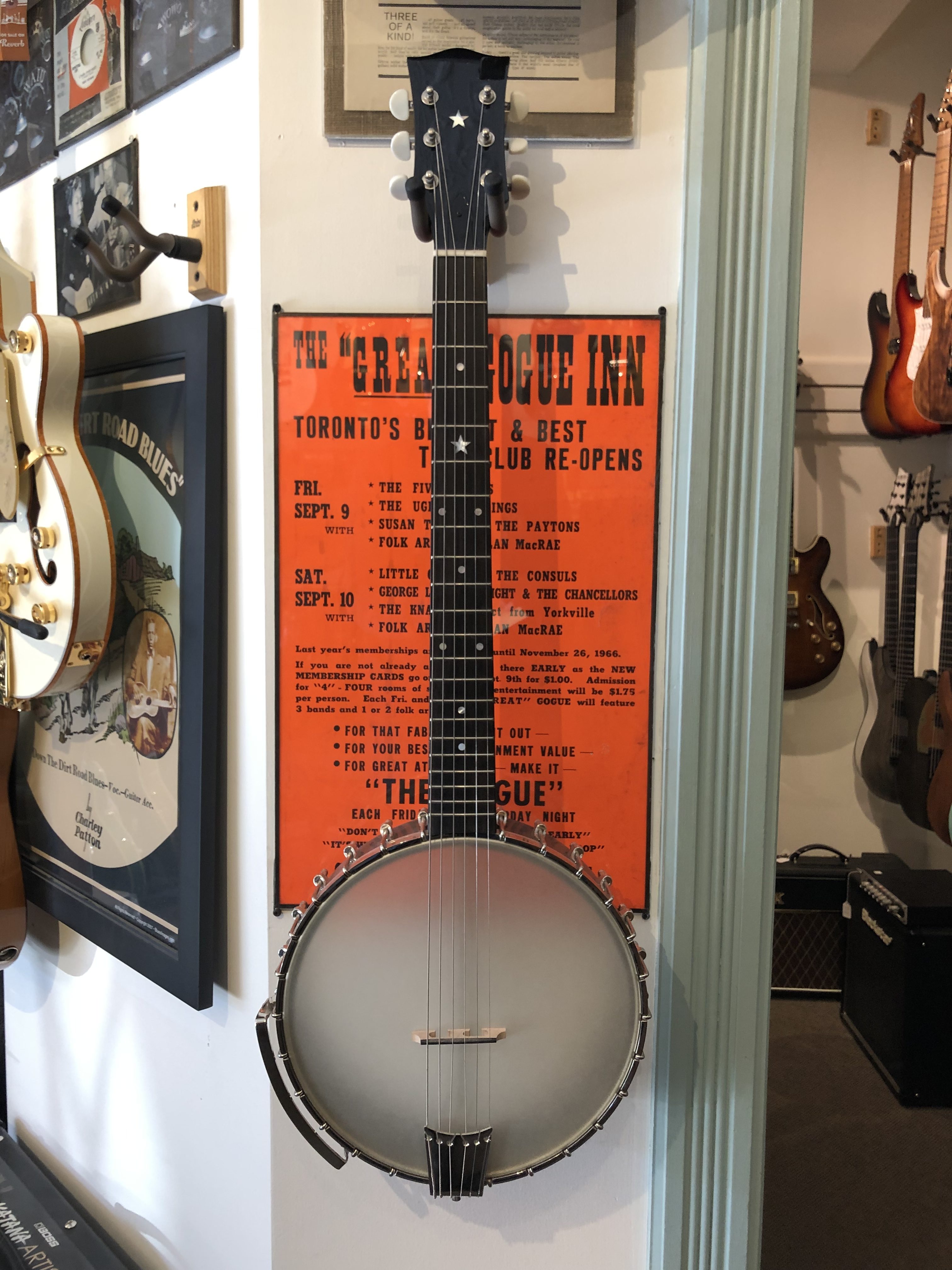 SALE PRICE: $929. (Save – $400!) Still Available!
The maple-rimmed twelve-inch pot of the Gold Tone BT-2000 Banjitar brings out the full-range sound spectrum of a guitar blended with the plunky old-time tone of the banjo. The brass tone ring provides crisp clarity and the slim neck makes playing it a pleasure.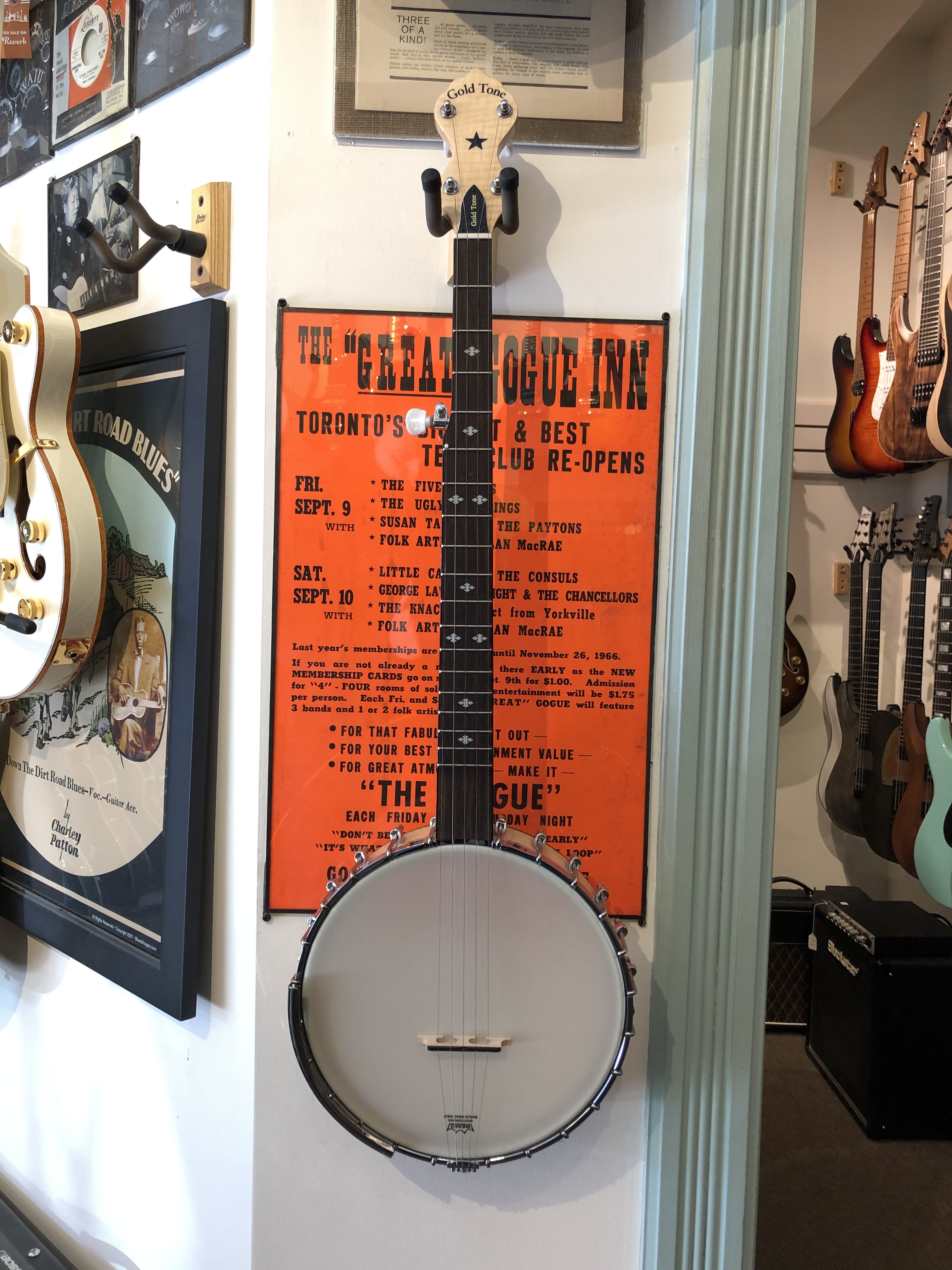 SALE : $789. (Save – $300!) SOLD OUT!
The Maple Mountain 150 exemplifies Gold Tone's mission: to give you the best instrument for your money. The MM-150 was Gold Tone's first openback banjo and it still offers features found on many higher-priced banjos for less than you'd expect to pay.
GOLD TONE CRIPPLE CREEK CC50 R PLUS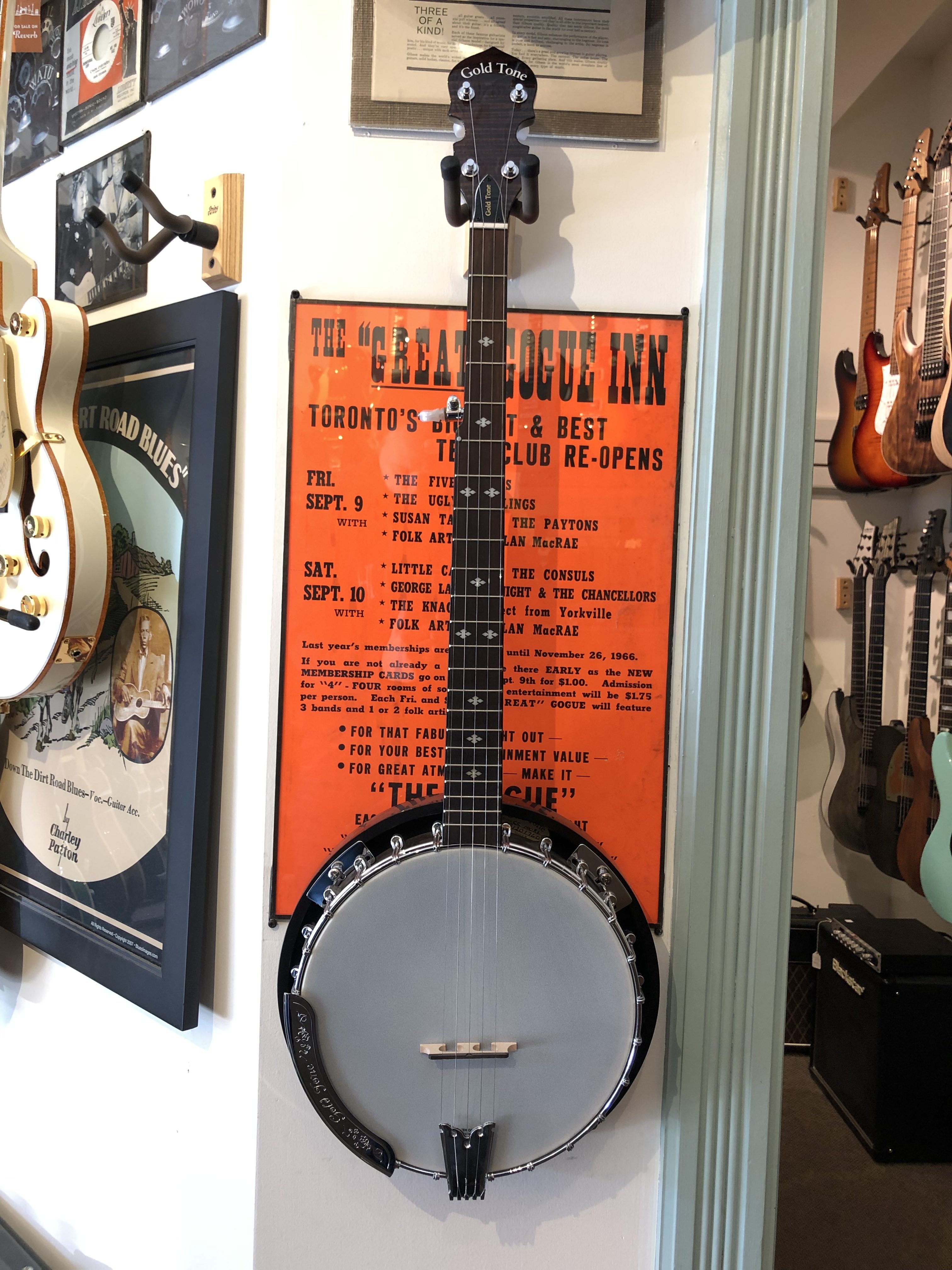 SALE PRICE: $459. (Save – $200!) SOLD OUT!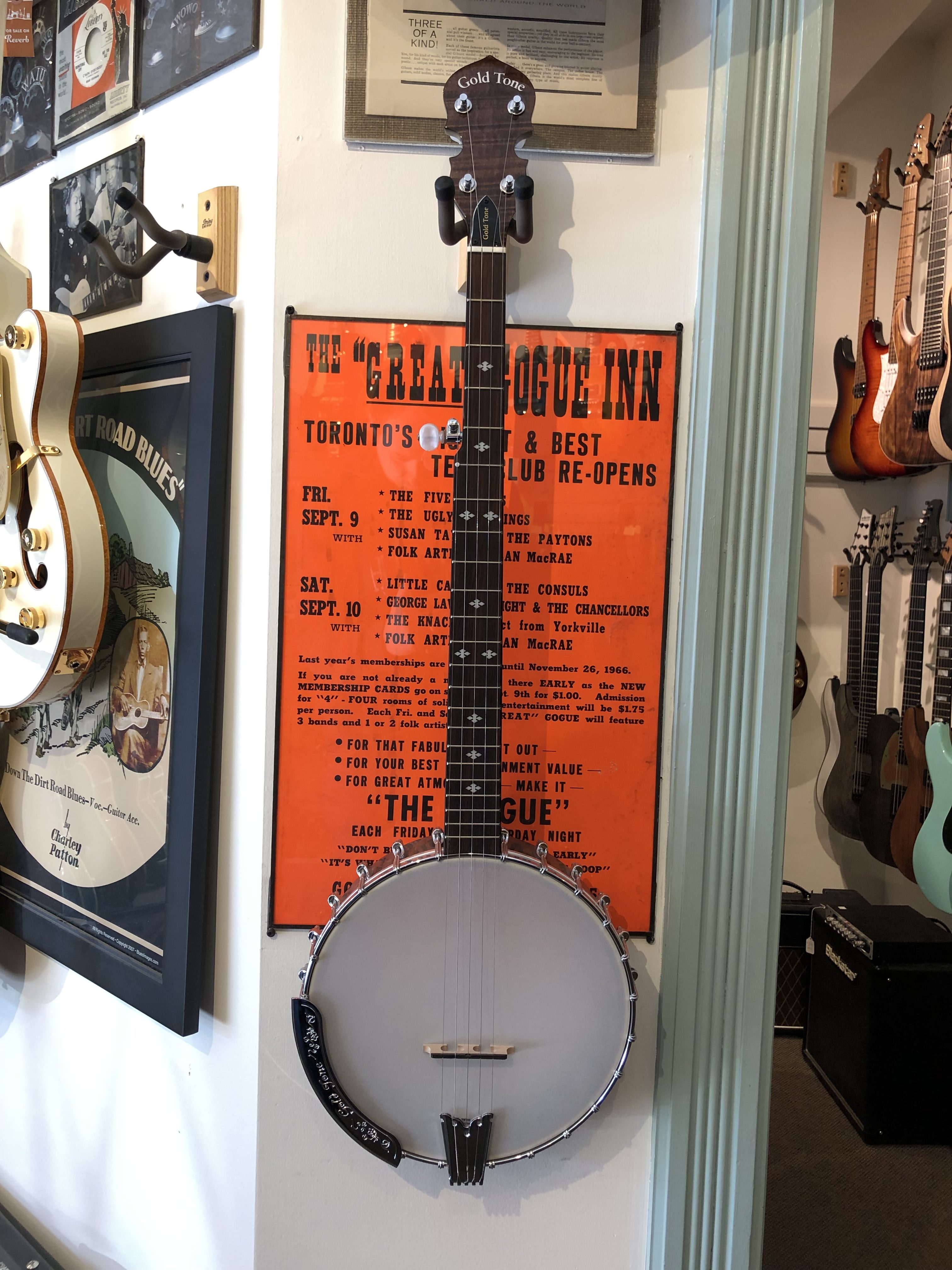 SALE PRICE: $539. (Save – $300!) SOLD OUT!
The Gold Tone CC-100 Plus Cripple Creek outclasses all other comparably-priced banjos with its hard maple neck and rim, black-bound real rosewood fretboard (easily re-fretted), dual coordinator rim rods, curly maple headstock veneer, straight-line tailpiece, brass rod tone ring, two-way adjustable truss rod and low, comfortable string action.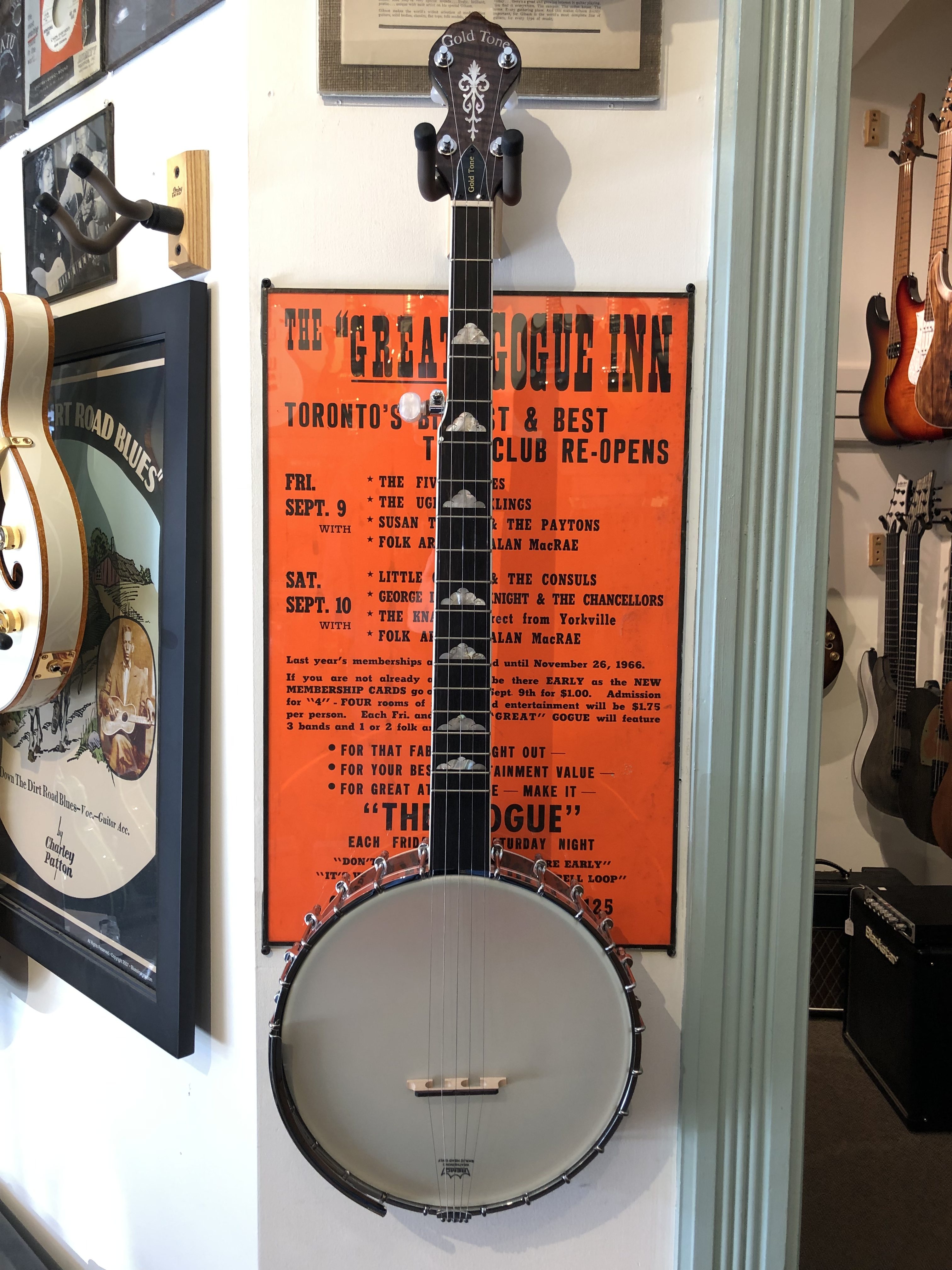 SALE PRICE: $989. (Save – $300!) SOLD OUT!
The Gold Tone WL-250 Whyte Laydie is an old-style open back banjo with a built-in frailing scoop on the fingerboard, and of course it uses the three-piece Whyte Laydie tone ring. It's tastefully decorated, with a gloss finish over dark stained maple, and cloud inlays appear on the ebony fingerboard.
Year: Current
Class: New
Condition: Excellent
---
This instrument has been sold
Not Consignment
---
Contact The Twelfth Fret Regarding This Item