We're excited to announce that the Twelfth Fret Guitar Shop is now a proud dealer of TC Electronic guitar pedals and effect processors!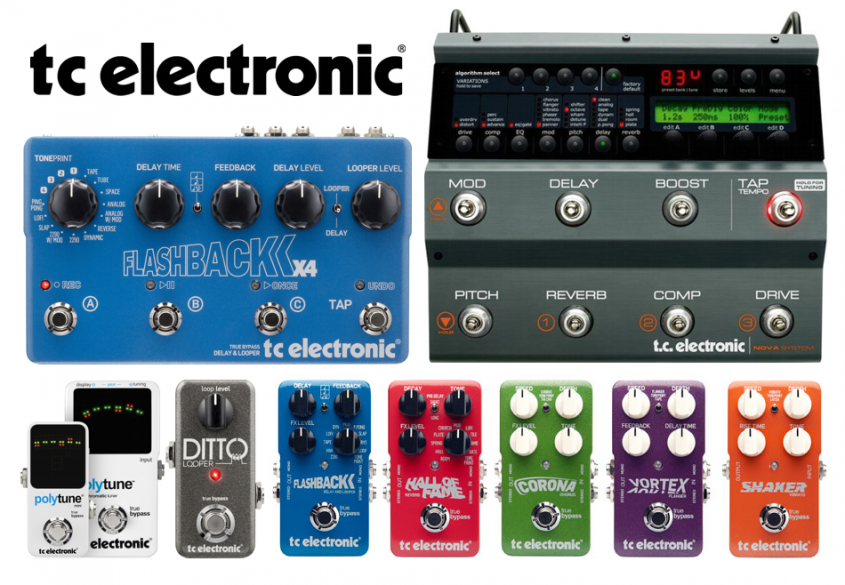 Based in Risskov, Denmark, TC Electronic has been a maker of high-end audio processors since 1976. With a reputation as one of the finest makers of rack and studio processors, they have more recently expanded into the world of guitar effect pedals and floor board units with great success.
So we know TC Electronic effect processors are reliable and sound great. But what excites me most about their gear is the mix of next-generation technology with old-school usablility. They are one of the few companies who will develop a piece of tech that is both groundbreaking and user friendly. For example: check out their new TonePrint system… mind blowing!
Make no mistake; the folks at TC Electronic are guitar players above all else. They know what guitar players want, and they know how we want it to work. From classic style stomp boxes like the Flashback Delay or the Corona Chorus, to versatile hi tech tools like the Ditto Looper or the PolyTune Mini, all the way to top of the line multi-effect floorboards like the Nova Modulator, Nova System, or the G-System, there is something for everyone.
So contact us, or come visit us here at the Twelfth Fret to check out TC Electronics effects for yourself.
In the meantime, here are a few videos to keep you occupied. One of them features a G-System being run over by a tank. Seriously.
–

–

–

---
You can preview our videos now on Our YouTube Channel!
You can now Visit our Facebook page!