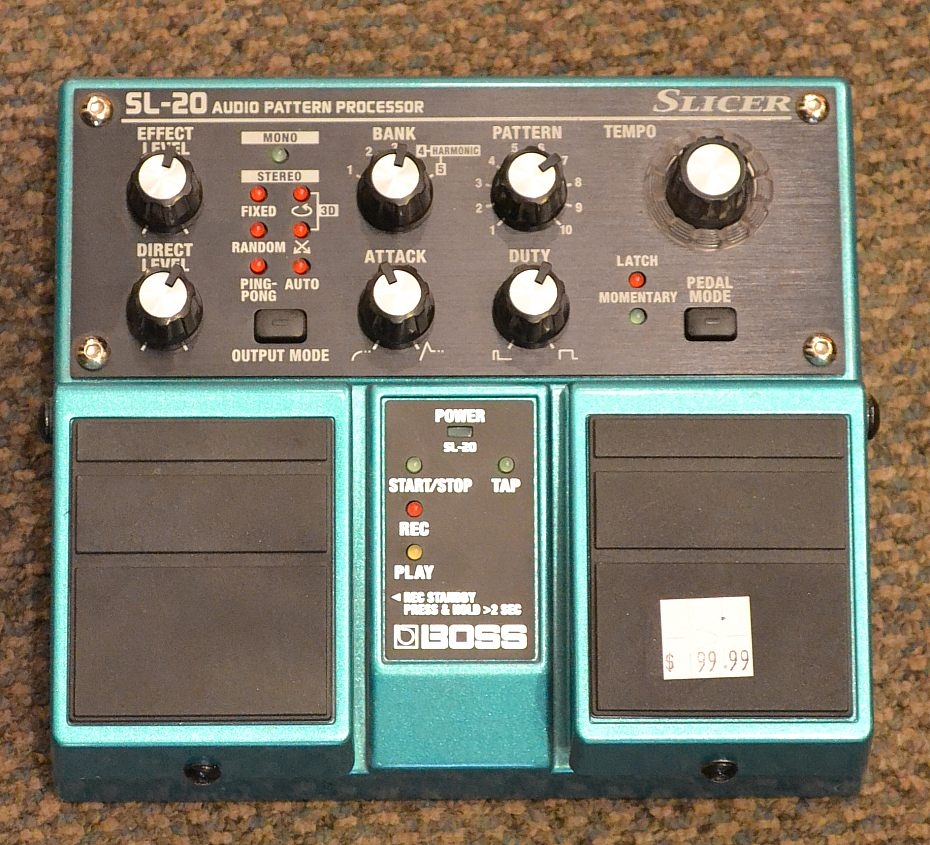 This Boss pedal is discontinued and on sale for $99.
Instant Audio Adrenaline
Inject a shot of high-octane fuel into your music with the Boss SL-20 Slicer. Instantly transform a guitar, bass, keyboard, or vocal into a pulsating groove instrument. Choose from 50 onboard Slice patterns or experiment with the SL-20's innovative Harmonic Slicer feature, which generates percussive melodies, Loop Record, and unique 3D Panning.
Instant groove and percussive-melody generator
50 Slice patterns onboard, with adjustable attack and duration, including Harmonic Slice
Tap Tempo via onboard pedal switch; internal and MIDI sync
Sound characteristics such as attack, duration, effect level, and direct level are controllable via external Expression pedal (sold separately)
Variety of output modes, including the unique 3D Panning for spacious sliced FX
---
You can preview our videos now on Our YouTube Channel!
You can now Visit our Facebook page!