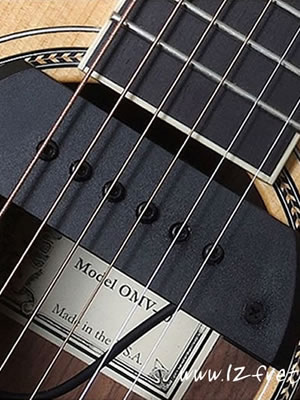 Sunrise Pickups work equally well for 6 and 12 string guitars, right or left-handed. The system mounts securely into any soundhole 31/2″ to 41/4″ in diameter. A 24inch long wire cable permits easy internal permanent installation.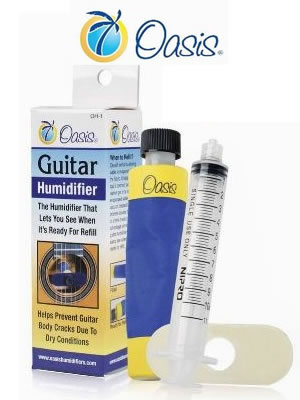 For complete confidence that your guitar is getting the humidification it needs in dry seasons without worrying about your humidifier leaking or hurting your instrument, check out the original blue Oasis guitar humidifier.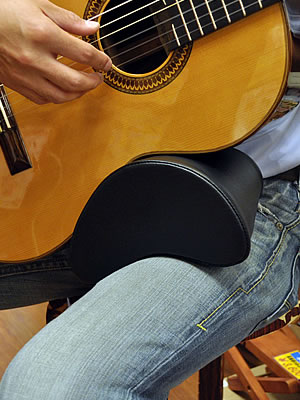 The Dynarette Guitar Support Cushion is used all over the world by professionals and enthusiasts for performing and practicing, and the Dynarette is the only instrument support system that cannot damage the finish on your guitar.
PICKS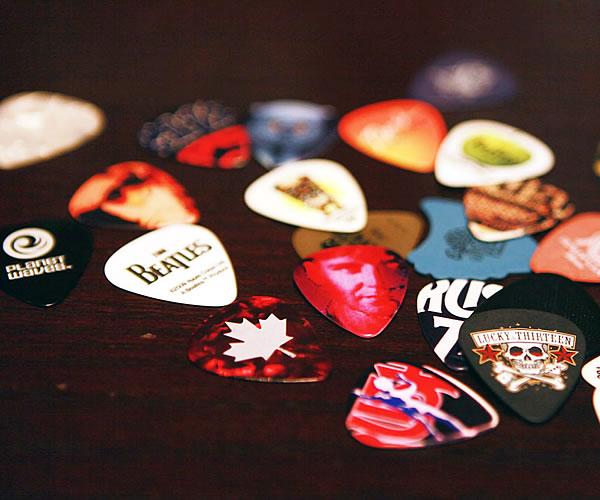 ProPik
Bluegrass, Resophonic and country players often need to play loud, clean and fast, with a consistent, well defined and bright tone. It's very hard to get this kind of tone with fingertips, so thumb and fingerpicks are used. ProPik metal picks are among the best for these purposes and The Twelfth Fret is proud to carry them. If you're looking for something in particular, contact us. We ship worldwide.
---
Fender Guitar Picks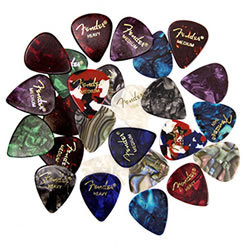 Experience the classic feel of Fender no matter what guitar or bass you play. Fender picks provide comfort and high-performance flexibility for every performer, with a variety of sizes, shapes and thicknesses to suit the playing styles and preferences of every guitarist.
Celluloid is a premier pick material and the cornerstone of the Fender pick collection for decades. Celulloid picks give the traditional feel and a warm, round musical tone. The traditional 351 shape, our most popular pick design, is a perfect accessory for players of versatile styles and techniques.
---
D'Addario Assorted Pearl Celluloid Guitar Picks
These picks are made out of high-quality celluloid, which does wonder for your guitar's tone. This is something you will easily experience if you are playing an acoustic guitar. D'Addario picks come in a variety of gauges. The "mediums" offer a perfect balance of articulation and flexibility.
The pack includes 10 of these picks and features various colours
---
STANDS AND SUPPORTS
Sagework Guitar Support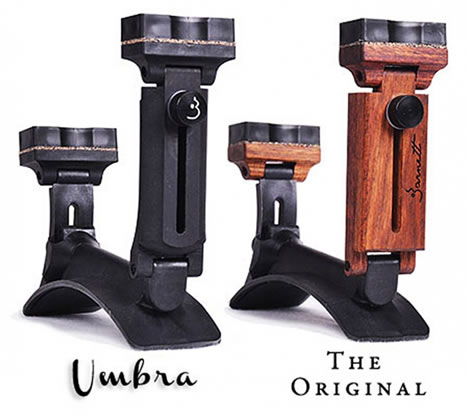 It's often difficult to properly support a classical or flamenco guitar. The Sagework Guitar Support features the use of rare-earth magnets to safely and reliably attach the support to the instrument.
The use of magnets ensures secure attachment, and it allows the support to "find" the proper location on the instrument instantaneously through magnetic attraction. This unique fastening method is only one of many features that sets this support apart from others.
This support requires no permanent modification to the instrument. To install it, strings must be at least loosened, and the magnets are attached to the inner treble side using adhesive pads. Once that's done, the external part of the support will attach securely to the side.
The Umbra guitar support carries a satin black finish; as a support, it's not supposed to draw visual attention away from the player or the instrument
NEW ITEMS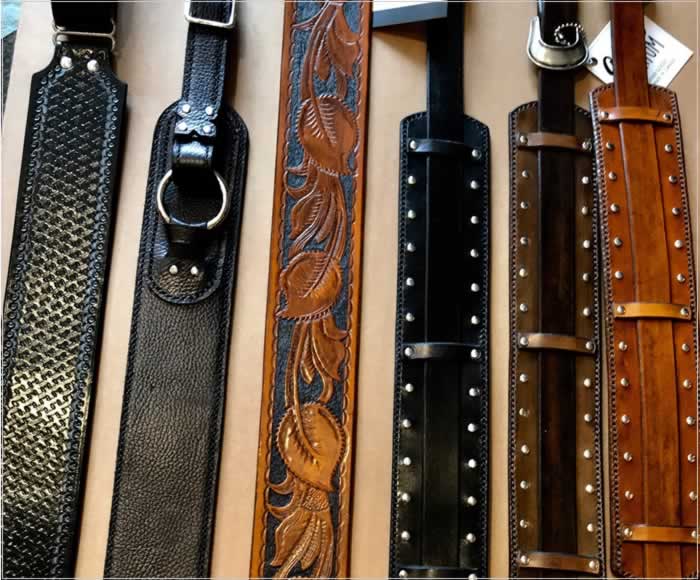 STRINGS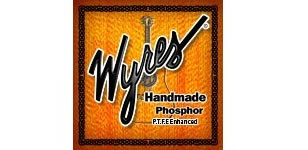 Wyres strings use the finest materials; Phosphor Bronze windings on premium grade, nickel-plated, musical-steel-wire core and the "P.T.F.D; Enhanced" coating makes them unique in the guitar string world. These ultra-high quality strings are handmade in Queens, New York. Then the strings are packaged in Toronto where the unique Wyres coating is also applied.
---
Levy's Leathers Demonstrates How to Attach and Adjust Your Guitar Strap