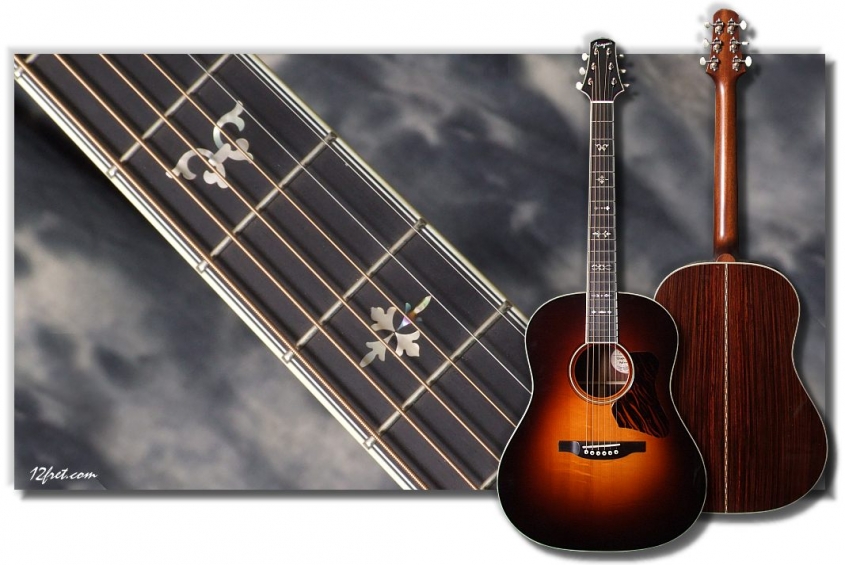 This Advanced Slope D, serial number #005053, is on sale with full warranty due to some slight shop wear.
SOLD
Original price:$4676
Sale price: $3999
For many, the Advanced Slope D from Dana Bourgeois is the ultimate dreadnought guitar. With it's extra deep lower bout (4 5/8″), the Advanced Slope D produced massive amounts of volume and power. Of course, like everything Bourgeois makes, this guitar is also an example of fine craftsmanship at its best. The bracing work, joinery, binding and inlay work, and finishing is all exemplary. Simply one of the finest power-house guitars made today.
– Nevin Douglas
---
You can preview our videos now on Our YouTube Channel!
You can now Visit our Facebook page!