Posts Tagged www.12fret.com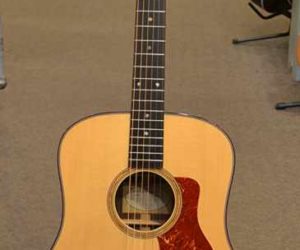 Here is a great sounding Taylor 710 L9 selling for $1600.
MORE

→
New Shop Worn Ramirez model 2NE. Built in late 2012, this guitar is virtually unplayed and comes with full warranty.
A customer bopped the top with another guitar last week and put two chips in the top near the edge of the upper bout. They are filled with fresh finish, so the top is protected, but it is not invisible.
MORE

→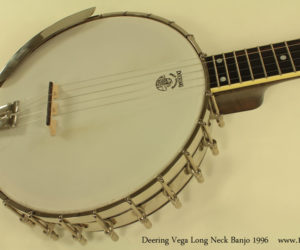 This 1996 Deering Vega Long Neck Banjo is the long neck version of the Vega # 2 banjo as played by Pete Seeger.
It's an open back model featuring an AAA-Curly-Maple neck with ebony fretboard, Tube-a-phone tone-ring, Historic "bracket band", and Deering tailpiece. The current new price for this model is $3,995.00.
MORE

→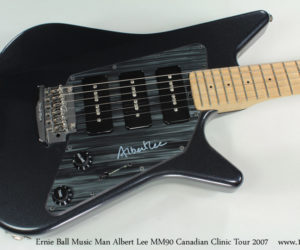 Here's an Ernie Ball Music Man Albert Lee MM90 Canadian Clinic Tour 2007 guitar! It's in perfect condition.
The pickguard of this instrument is signed by Albert Lee and a signed photograph is also included. All the original case extras are included.
MORE

→
This beautiful Fender Strat Custom Shop Carved top from 1999 is in excellent condition and selling for $1399.
MORE

→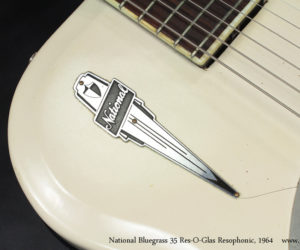 Here is a rare 1964 National Bluegrass 35 Res-O-Glas resonator guitar!
Built between 1964 and 1967, the National Bluegrass 35 shares many features with the Supro Resophonic FolkStar.
MORE

→