---
March 2018 – Fender released six new, innovative effects pedals, marking its official entrance into the category with all-original circuits designed by in-house experts – the first of many in a long-term commitment to the category and sonic innovation. The new offerings provide a diverse set of effects – reverb, delay, overdrive, distortion, compression and buffering.
---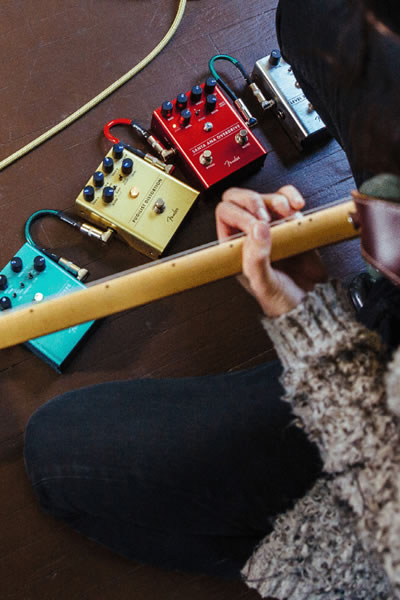 ---
January 2018 – Forward-thinking and progressive, Squier Contemporary Series models are modern through and through – from the aesthetics to the contemporary features. Premium styling cues include chrome pickup covers, eye-catching matching painted headstocks and zebra pickup bobbins on select models. The series also features metallic finishes in Dark Metallic Red, Black Metallic and Ocean Blue Metallic, among other colours.
---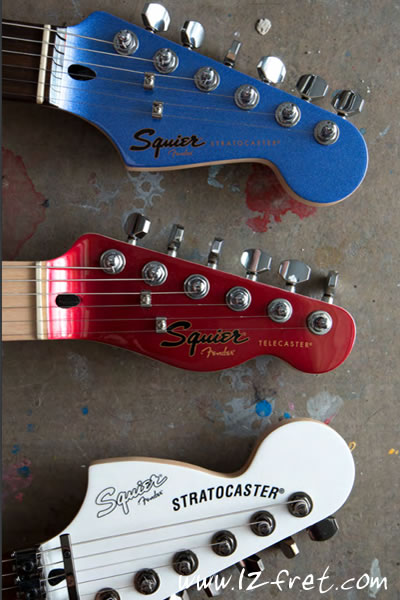 VIDEO: DEERING BANJO - New Goodtime Six banjo with Bennett Sullivan
VIDEO: Stan Cotey and Rick Heins Explore The Six New Fender Efects Pedals
INQUIRE ABOUT REPAIR
For 40 years, The Twelfth Fret Repair Shop has been building, repairing and maintaining fretted stringed instruments for musicians, the world over.
EXPLORE GUITARS

Acoustic, electric, classical, bass, or other, our guitar selection will keep any pro intrigued.
BOOK A LESSON
Just name your style and we'll set you up with the teacher you seek! Beginner, intermediate, advanced; acoustic, electric; classical, rock and more! Our expert teachers are ready!