45th ANNIVERSARY AND GRANT MACNEILL'S RETIREMENT
Grant MacNeill, owner, and founder of The Twelfth Fret Guitar Shop in Toronto.
The Twelfth Fret will celebrate our 45th anniversary on June 1st of 2022.
And I am here today to announce my planned retirement on that date.

. . . continue with video (full text below)
BUSINESS AS USUAL AT THE TWELFTH FRET
"The Twelfth Fret as you know it will continue to service you with the motivated and knowledgeable staff who are as passionate about guitars as you are! " – Grant MacNeill

---
Sign Grant's Guestbook
(Below)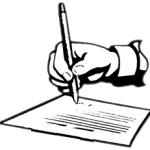 GRANT'S RETIREMENT MESSAGE VIDEO
GRANT'S RETIREMENT MESSAGE | TEXT VERSION
Grant MacNeill, owner, and founder of The Twelfth Fret Guitar Shop in Toronto.
The Twelfth Fret will celebrate our 45th anniversary on June 1st of 2022, and I am here today to announce my planned retirement on that date.
45 years, it is hard to believe! It has been a great adventure, with countless wonderful memories and I have so many people to thank!
My first business partner, Dan Charman, sadly passed away in September. We opened the shop together in 1977, then Dan moved to Pender Island, BC in 1984.
Pat Keenan was my first employee, has been my webmaster and right-hand man for decades.
In the early days, we had Mike Zimmerman, Marcus Vichert, Jean Farr, Billy Arbour, Rob Libby, Rob Sagar, Mark Caruana, the late, great Eric Pykala, Rod Phelan, Russ Lackey, Gerry Markman, Steve McPhee, Mike Cabeldu, Doug Cameron, George Rizanyi, Alain Brouard ,Tim Cameron, Tony Farr, and the late John (Buzzy) Burak.
And Master Luthiers; Gordon Barry, Jay Hlady, Scott Sheppard, Dave Hill, Douglas Harrison, and the late Brian Miller. And recent additions; Anne Hartman and Ken Newfield. All these fine people played essential roles.
The late Cam Roberts designed our computer system during the 80s and 90s, and without Cam's contribution, we could never have grown the company.
The Twelfth Fret School of Music with Richard Smyth, John Tilden and all the other talented guitar and bass teachers, plus Ed Kopala who ran the music school these many years, I thank them all!
Carla Hoyer, our bookkeeper who for decades has kept things running smoothly and Helen Rigler who now fulfills that essential role.
Special thanks to my best friends and brothers-in-arms, Chris Bennett and Brian Dickie, have helped me so much along the way.
Dave Wren was my business partner from 1990 for 18 years. Dave got our first-generation web site up and running in '96.
Sales staff: Mike Gray, Nevin Douglas, Jeremy Rouse plus Vicki Gray who is our social media manager and on-line sales programmer – have all have done so much to keep the shop running through these difficult Covid times.
And of course, Max Moy, my store manager and right-hand man.
Well over 50 individuals have made The Twelfth Fret what it is today!
It has been a privilege to work with all these wonderful people.
In the industry, those who helped and mentored me in the early days; Bill Longley at MES, Robert Godin, Fred Gretsch, The Gibson Kalamazoo Factory, Dean Markley, Larry DiMarzio, Harold Rhodes, Fender Musical Instruments, Ron Valeriote at Guelph Music. And later, Deering Banjo, National Resophonic Guitars, John Larrivee, Gary Richardson, Amrik Singh. And in Spain, Amalia Ramirez, 4th generation leader of the famous Spanish guitar-making family. And my old friend, Jordi Juliá Anduix of Alhambra guitars.
And finally, our Customers! I am grateful and honoured that so many of you, over 40,000 individuals, have entrusted your prized possessions to us – to restore and repair. And sought our advice – to choose the next fine instrument to enjoy, and to make music with for generations to come.
And those who relied on us to sell their vintage instruments – family heirlooms collected over a lifetime and now passed to new custodians to enjoy.
We were all so young when I opened the shop in '77 – and we have grown older together. In these past 45 years, guitars and guitar-making have enjoyed a true "coming of age". It was an exciting time to own a guitar shop! Improved glues, finishes, wood seasoning, assembly processes plus endless experimentation, vastly increased our understanding of what made these wonderful vintage instruments sound so great. And now, luthiers can routinely reproduce those once mysterious characteristics. We now see hundreds of independent luthiers following their dreams, AND making a living wage, building the finest instruments in history.
What does the future hold for The Twelfth Fret Guitar Shop?
The Twelfth Fret is unique in this world…there is nothing quite like it.
It is well-run by a motivated and knowledgeable staff.
And, we are blessed with a loyal clientele who are as passionate about guitars as we are.
So frankly, I think the Twelfth Fret will be just fine. The ideal person is no doubt, waiting in the wings to assume ownership and carry on into the future.
Sue and I look forward to seeing you all again, when The Twelfth Fret celebrates its 50th and 60th anniversaries.
My heartfelt thanks to you all, my friends!
Grant MacNeill
GRANT'S GUESTBOOK
Grant, I moved to Toronto 30 years ago and needed an instrument and strings. Alfie Myhre in Edmonton recommended I come and see you. Alfie was right. You've set a high standard, offered work to good people, shared you skills and passion. Now, you're riding down a new trail.
Thanks, Grant. Go ride your lovely old bike, enjoy more sunshine, take walks, play music. You've earned it.
You're a mensch.
Martin Aller-Stead
Hello Grant MacNeill,
Greetings again from the past !
Congrats on your fantastic decision to spend quality time with your family and retire.
Your story about meeting up with the Ramirez Family ( Amelia ) and Jose at Namm I guess in Los Vegas stuck with me for years as you talked about the Ramirez SP guitar that I own . I had no idea of its quality when purchased. I will tell you that I attended a classical guitar school in Montreal , Quebec l"academie du Guitaire from 1986 to about 1996 when I purchased the guitar both teachers Marc Boulanger and Denis Poliquin at the Académie thought the sound of this guitar although it was damaged after purchase was so rich and had a extraordinary sweet sound range.
Good News though, Your gotaway Ramirez SP 1992 that we talked about refinishing and repairing a badly dented cracked top plate about 5 centimeters in diameter to bottom lower southwest side of the top plate on the guitar was never fixed. I decided to hold off getting it fixed. The luthier in Montreal and the other luthier in Chelsea Quebec near Ottawa both quoted changing the top plate complete, and they both said the guitar sound would change so I stopped the process. This is exactly what you said to me from the beginning!
So, My hat off to you Sir! I will at one point bring the guitar to Toronto and have you folks do a spot repair as suggested.
Thank you for your insight and sharing of great experiences.
Best regards , sincerely, Randall Black
Randall Black
You have hand selected the personal and brands to make The Twelfth Fret Toronto's and I would say Canada's premier guitar store! It continues to be an amazing place where dreams are born and come true. Thanks for putting instruments out on display only after they have been tweaked to sound their best. And also for letting us compare the rare makes with one another. I purchased 2 of my favourite acoustic guitars here and trusted several electrics to repairs that got them feeling and sounding so fine. Thanks Grant and all the best in your new chapter.
All the Best!
Chris Welsh
I was thumbing through the internet and came across your name. Congratulations on a successful business and now retirement.
Nelson
Nelson Keane
Hello Grant,
Dan Charman is my first cousin on my mother's side of the family. When I became active in music, Danny and you were so incredibly patient and helpful. At the time, I didn't even know what intonation was. When I visited the shop, it seemed both of you went out of your way to answer my questions and offer advice.
My mother purchased 2 Fender classical guitars for both my brother and I, and I still have the guitar and play it regularly. Each time I pick it up, I can't help but think of Danny and the twelfth fret.
I also have a Fender Jazz bass with the big black rectangle inlays. The truss rod anchor had stripped and your shop tried to save it by routing out the 1st fret, replacing the stripped part, and replacing the inlay with ebony. The repair lasted for many years.
And finally, my most important Bass instrument is a Rickenbacker 4001 that your shop replaced the stock bridge with a Badass bridge. It's still going strong and sounds great. (if you like Rickys!)
A funny story… I took out the stock Rickenbacker pickups and replaced them with DiMarzio pickups. Then one day during a visit to the store, someone asked me "why would you replace the original pickups? Isn't that why you like the sound in the first place?". I went home and put the original pickups back immediately… good advice.
Congratulations on your retirement, and building the legacy of The Twelfth Fret. I have a lot of memories of Dan and you at the shop, so it is a special place for me.
Wishing you good health and happiness,
Jim Quenneville
Jim Quenneville
Hey Grant….you and I, go back a long way…an era has ended my friend. Enjoy your retirement….best wishes to u and yours…Ed Dunn
ed dunn
Grant,
I know that respect has already been given but You have contributed on so many levels WOW!!
Music a gift instruments of passion. (new and old)
People all levels and walks of life trying their best to find a way possible paths to something greater Grant for #45 years that has been
you.
You truly have my respect
John
JOHN McGARVEY
My buddy Curt Lee and I stopped by the Twelfth Fret on Kingston Road on a Friday night the evening before they were open for the first day on Saturday. Danny invited us in and said hey why not. Bought some D'Addario 9 to 46. A few years later I started working solo on Mondays to keep the store open six days a week. Went from there to both stores on Danforth Avenue. Very much enjoyed working there and if you need work done on your instrument that's the place to go. The boys in the shop are doing a hell of a job. Congratulations Grant on a job well done. a great part of my life and of many others.
Enjoy your time.
Billy Arbour
Thank You so much for your help and support!! I have been a customer for almost 49 years, not always in the store a lot but when I needed/wanted something I knew where to go. You have sold me a few guitars in that time and done repairs in your shop – the only place that works on my guitars. You and your staff always dealt with me fairly and responsibly, which I appreciated!!! Now that I am also retired hopefully I will be able to het back to my guitars and will be in the shop more often. I know your staff all carry your ideals and I look forward to dealing with them. Once again Thank You for creating such a wonderful shop!! ENJOY YOUR RETIREMENT!!!!
Brian Stilson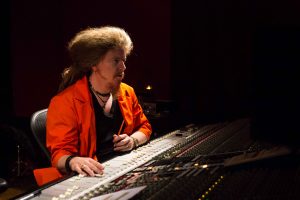 Hey Grant. You won't remember me but I came to your shop a million times as a kid growing up in Scarborough when I was a fledgling guitarist. You and your staff always treated me like a real musician, and I remembered that feeling when I was older and had my own business. Now I work with Grammy winners all the way to absolute beginners as an engineer / mixer. I never forgot how I was treated at the 12th Fret and teach my staff the same principals I learned from you. Thank you.
I hope you enjoy the heck out of your well earned retirement!! You are one of a kind.
Daryn Barry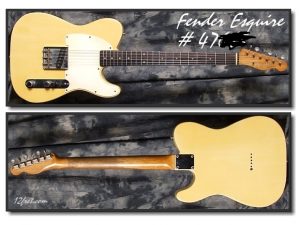 Att: Mr. Grant MacNeill
Dear Grant. Thank you very much for supporting me in the maintenance of the guitar in the music field over the years.
Far between Japan and Canada.
Above all, I feel an important connection to the fact that I was able to get to know you.
And I always felt a sense of detail and sincerity in all the services you provided, such as purchases, repairs, packing, mailing, accounts, checkouts, etc.
Once again, thank you very much for many years
I hope that you will continue to live a healthy and peaceful life.
Sincerely yours,
Yoshi
Yoshiyuki Takagi
7-4-12 Higashiyamamoto shimachi
Yao 5810866 Osaka
Japan
P.S.
Of course, I always look at 12th fret's website with many interests.
Yoshiyuki Takagi
Hi Grant: I am responding to your retirement announcement with mixed feelings of sadness, elation & hope!
Sadness that the Grant MacNeill Illustrious Era is coming to an end. Elation for your well-deserved rest and opening a new exciting chapter in your life. And hope because you have created and are leaving a core of excellent people around you who share your passion in guitars and who will continue your great legacy (and maybe even take it up to another level). Congrats my friend!
Regards Ed
Edward Lee
Best Wishes for a long and wonderful retirement!
Monte Horton
Well June 1st is getting awfully close. I'm pretty sure it is going to be a Wednesday not a Saturday. Be a pretty tough day for all of you.
I am one of many people this shop has helped put a smile on a face. I alone, have five guitars that came out of that shop. That make me feel good every time I pick one up. They all sound better than I can play them.
It's always been a pleasure dealing with the staff at the Twelfth Fret. Great crew with a great skipper.
All the best to Grant.
Tommy
Tommy O'Brien
Hi Grant,
I hope that this note finds you well. I would have sent it much sooner, but I was hoping to have had an opportunity to pop into the store before now and see you in person.
Congratulations on your 45th Anniversary tomorrow! I had mixed emotions as I read your announcement about retiring – you, Dave (back in the day), Mike, Brian, Chris, Gord, Jay, Doug and the rest of your Team have played a large role in my pursuit (never-ending) and enjoyment (endless) of the guitar. I have acquired some great instruments from the Fret over the years, and always found dealing with you and your Team to be a great experience. Your advice, patience, fairness and integrity made "bringing home a new friend" an extremely enjoyable and positive event.
I wanted to take this opportunity to wish you and your family all the best as you start your next chapter – and to say "thanks" for the friendship and service that you have extended towards me over the years.
Cheers,
Phil Pedersen
Phil Pedersen
I am so glad to catch you before you retire. By an incredible coincidence I finally received my heirloom guitar a few days ago. It is in fine playable condition but in need of minor repair. I was hoping that you could take a peak. The instrument was recently introduced to this continent at The Ontario Traditional Music Museum where it was admired by a select gathering of like minded musicians including Garnet Rogers and Ian Bell.
If you are interested in seeing or fixing my Panormo, please just let me know.
Neil Stoneman
Hello Grant, I just signed into the 12th Fret website to inquire about sending a banjo to you for restorations/repair when I learned of your retirement.
I met you on several occasions while at the 12th Fret, and bought a 5-string Sierra Deering from you a couple years ago- an amazing banjo, thanks for that!
I thank you for your generosity with your time and expertise. You were so kind in explaining aspects of banjo set-up, you provided lengthy and detailed information on my first banjo (a Northern banjo which you restored), and you did spectacular work.
I will miss seeing you in my visits to 12th Fret, but I am so happy to have the opportunity to thank you sincerely for sharing your knowledge in such a kind, energetic and friendly manner. My very best wishes to you in your new chapter!
All the best, Jim Saunders, Sault Ste Marie ON
Jim Saunders
Hey Grant,
Good travels my friend – you have left your mark on the Toronto music community. You will be missed, but not forgotten.
Cheers!
Andy
Andrew Hermant
Thank you Grant,
Enjoy your retirement from active duty man.
Cheers!
Ian martin
Hey Grant.
Congratulations on your retirement – I heartily recommend it! You may remember me as the guy who had you convert a Messer Lightning to left-handed, and then traded it for another without the neck defect.
Anyway, I ordered my first (decent) guitar (Larriveé L09) on the advice of David Wren back in the early 80's, when lefty guitars were hard to come by. I've always been impressed with the knowledge and dedication of you and your staff, and I'm glad to have known you, however briefly.
All the best,
Sheldon
Sheldon Dawe
Hey Grant,
I may be far away here in France, but word of your pending retirement has reached these shores. I'm happy for you, yet at the same time it's a bit hard to imagine The 12th Fret without you at the helm.
As a longtime customer (my first of many purchases was a 1957 Gibson Southern Jumbo from the original store on Kingston Road), I have always appreciated the care and thoughtful advice you provided… right down to an extra long Telecaster bridge screw to accommodate intonating a heavy gauge G string – in the mail to France. Grant, you and the shop have been a mainstay of my musical journey for about as long as I remember. My only regret is that you didn't have a subsidiary in the south-west of France. That aside… Thank you for everything. I can't believe I'm sitting here writing this with a tear in my eye, but there you go.
Don't know if you're heading back to Nova Scotia, but wherever life takes you, I wish you and your family all the best. I'll still visit the shop on my next visit to Toronto, but it won't be quite the same.
Cheers, Dave
David Scot Brown
Thanks for the help in purchasing two Alhambra's in the past few years.
All the best in your retirement.
Harry Trombley
Richmond BC
HARRY TROMBLEY
Congratulations on your retirement Grant. The 12th Fret has to be one of the world's finest musical instrument stores. I always enjoy my visits there and have had good service from your repair department. Many of my musical friends values your business and speak highly of it. Enjoy a long, healthy and well earned retirement !
Brian O'Sullivan
Thanks for all your assistance in helping me get some nice guitars from your shop over the years. I am particularly attached to my HD28 Martin and My 414 Taylor. I wish you well in your retirement, it will be a fun ride.
Cheers and all the best
Dave
Dave Donaghey
Grant,
Anytime I came into the shop for something specific, or just to look around, I always felt welcome and was treated as a valued customer.
You did me a great service once and did an "on the spot walk-in" repair of my old aida banjo when it needed a 5th string. You did it right away and I was able to use it as planned.
You will be missed …
Mike
Mike O'Neill
Grant's help and support!
Dear Grant. Thank you so much for your support in helping me acquire my Renaissance lute. I was so impressed that I had no hesitation recommending you to one of my guitar students. I think Javon Rector is ordering a Roosebeck lute similar to mine. I also recommended that he buy 2 sets of strings with the order. I guess I will become a lute teacher too.
You have created a wonderful centre for fretted string players. Thank you. I hope you enjoy your retirement!
Thank you
Don Waite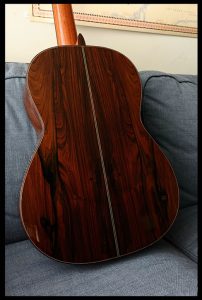 12th Fret is known for having rare and hidden gems come through it's shop. One day I couldn't believe my eyes when a stunning 2012 Eric Sahlin appeared on the website since Eric has a 10+ year waiting list and builds out of Spokane, Washington. I've wanted a guitar built by Eric for years but it was always way out of reach. Needless to say I snatched this one and never looked back.
Thank you Grant for building a legendary guitar shop and for making it possible for me to find my dream guitar that I will cherish for decades to come. You've had an incredible run and I wish you a wonderful retirement.
Sheldon
Congratulations on 45 years!
Hard to believe that it's been almost 45 years! What a commendable feat. Where does the time go? But now time to enjoy retirement and other fun things in life.
Danielle
Danielle Lindholm
Where did those 45 years go?
Hi Grant, good luck in all that you do in your retirement! You've earned it, for sure. The Twelfth Fret will always be special to me. I remember the excitement I felt while heading to "The Fret" along the 401 from Guelph. Heading back I was always more excited because I was usually bringing home a new guitar. Where did those 45 years go? Again, best wishes for a long and happy retirement.
Joe Daniels
Thank you
Hi Grant,
I took up the guitar at an age when many people are starting to think about retirement.
Over the years, I appreciated the advice and care you and your colleagues gave. On one occasion, you kindly sorted out a tricky truss rod adjustment on my National El Trovador. No charge, just the satisfaction of a problem solved.
May the kindness and respect continue.
Best wishes, David
David Smith
I will always have fond . . .
I will always have fond memories of lunches with Meaghan at The Twelfth Fret while we attended Gledhill elementary school. All the best!
Christabelle Pausey
Congratulations!!
Grant, I hope you have a great retirement. Be well.
Brian
Brian Legere
The instruments I purchased from your store are and have been great instruments
Have a great retirement and good health down the road.
This is going to be a great experience for you, so just enjoy it.
BoB Parisien
Robert Parisien
THANK YOU ! (… AND THX for all 10 guitars)
HAPPY RETIREMENT MR. G. MACNEIL ! !
I WILL TREASURE ALL THE MOMENTS, BACGROUND STORIES YOU SHARED AND YOUR PERSONAL TOUCH ON EACH AN EVERY CLASSICAL (ALL 10 ! OF THEM) GUITAR I GOT FROM THE 12th FRET.
I WILL CONTINUE TO SHOP AT THE 12F, OF COURSE.
I MAY EVEN GET A SECOND ALHAMBRA 11P-PEROBA 12F ANNIVERSARY FOR KEEP SAKE IN THE SPRING. . .
GOOD LUCK & ENJOY.
TIM TRAN, fellow Guelphian!
TIMOTHY TRAN (GUELPH)
Grant gave us the best.
Best Guitars, best information, best staff and most importantly the best customer service of any business, in any type of retail field. Grant you always had the time to help inform even the greenest of pickers.
I thank you and the wonderful staff for all that you guys have done to make mine and so many others guitar education journey easier to understand.
God bless you all.
Pat
Happy retirement well deserved.
Well deserving. Enjoy, savour every Moment with Family & Friends. Have a great endeavour in Life. You & Yours Stay Safe.
Duncan Davidson
Thank Heavens for the Twelfth Fret "THE Best"
Thanks Grant for assembling and maintaining many of the finest skilled folks in the industry. I have relied on the Twelfth Fret since 1978 for all of my most important guitar work and have never been disappointed – such friendly and helpful staff, it's always been a pleasure to visit from Kitchener/Waterloo/St. Jacobs. I wish you a fulfilling retirement, you have earned every bit of it my Friend.
Jim
Jim Reinhardt (Mr. Rickenbacker!)
Happy retirement!
Salut Grant,
Congratulations on your upcoming retirement!
I very fondly remember my years working at the Fret in the 80s. You were such an inspiration – and a fabulous teacher, always eager to share knowledge. I am so fortunate to have had the opportunity to work with you and to learn from you.
The Twelfth Fret truly is a unique place. What a great legacy you will leave Toronto and guitar lovers and players everywhere.
I wish you and Sue lots of joy, wonder and discovery.
À la prochaine!
Alain Brouard
Alain Brouard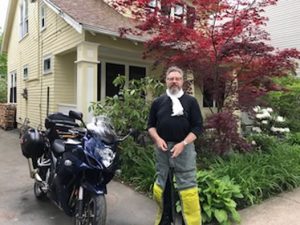 Thank you Grant
Grant, thank you for so many years of joy and pleasure.
I have very fond memories of you, Dave Wren and The Twelfth Fret.
Thank you for helping me along on my musical journey.
And thanks for all the incredible guitars.
And, finally, thanks for putting up with me.
I wish you all the very best in what is to come.
Sincerely and respectfully,
Jon Domagala
Jon Domagala
Wow! Where does the time go?
It's hard to believe that it's 45 years since you opened the shop on Kingston Road. Remember when you used to come to Humber to service the Rhodes pianos? Tony Farr built me an amp in that shop called the "Basement Amp". Rob Sagar refretted my old Strat and did a beautiful job. I bought and sold vintage guitars and you helped me to get a Fostex lock system for a studio I was working out of.
Always a pleasure to see you and to have a bit of a visit over the years.
I hope your retirement from business will be just as rewarding for you as your success with the Twelfth Fret has been.
Best wishes Grant!
Jeff Riches
God bless on your retirement.
Dear Grant,
Congratulations! A milestone. I still remember when I first walked into your shop on the Danforth for a repair and ended up trading in my guitar. Ever since, the 12fret has been my favorite store and bought a few more guitars. You were always patient and helpful.
God bless on your retirement!
Howard
Howard Ngan
For Years You Have Been The Best
Well Grant…Congratulations on your retirement!
I thank you for the many years of great instruments and great services that you have provided.
Enjoy each day…you will be missed!
Best Regards,
Bob
Bob Rozzoni
Thank You
12th Fret have given me excellent service over the past 20 years. I appreciate the honesty and integrity of your service.
Gordon Andrew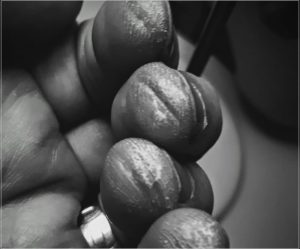 Thanx for being there.
Thank you Grant for all your expertise and kindness. I purchased 3 banjos from you more than a few years back. The Deering John Hartford is my favourite but my Deering Maple Sierra is my workhorse. Your passion for musical instruments was contagious. Your thoughtful advice always appreciated. You and your staff have succeeded in making the 12th Fret the very finest music shop in the country. Though I moved west over 7 years ago, I continue to check your website regularly and purchased my first online guitar, a Martin D28, from your shop because it was from the 12th Fret and you. I wish you a wonderful retirement with an abundance of good health and happiness.
Chuck Reinhart
McCloud $ McDuff
Congrats Grant.
It has been an exciting journey!
Thanks for being there!!
Ian
Ian Wheatley
The Perfect Tone.
Grant, in all our exchanges, whether small talk or big purchases, I always found in you what I look for in a great guitar: The perfect tone. Thank you for your guidance and honesty. Retire well.
KURT HAGAN
Thanks.
Howard Kroll here. Congratulations on your retirement. We go back a long way. Even if the twelfth fret continues on it won't be the same without you.
Howard Kroll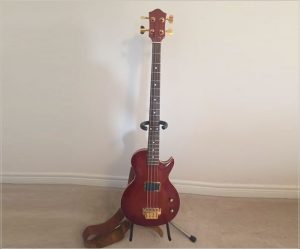 Happy retirement, thank you!
Grant, retirement wow! Thank you again for letting me hang around the store and making my dream bass come true 40 years ago when you and your team ran the "build your own guitar" program at the second Kingston Rd shop. She's still my most treasured possession to this day. (Picture attached.) Here's to new beginnings, wishing you the very best for the next chapter of your life.
Enjoy!
Curt Cowley
Curt Cowley - Ajax, Ontario
Best Wishes!
As a customer and fan of the Twelfth Fret over the past 20 years or more, I have always looked forward to my visits to the shop. I have bought and sold at least a couple dozen electric guitars and basses at the store. I still own my dream acoustic Collings D2H and a Fender Deluxe 65RI both thanks to the Twelfth Fret.
In addition I have experience excellent service from the Repair shop and the master craftsmen working there.
I have enjoying learning so much about instruments thanks to the knowledge and expertise of you Grant, but also the people you have gathered around you.
I wish you well in your retirement and thank you for all you have done for so many of us.
Cheers!
Shad Harris
What can I say….. CONGRATULATIONS Grant!
What can I say….
CONGRATULATIONS Grant! But I am not talking about your retirement, I am talking about such an amazing career where building a business so singular, unique, as The 12th Fret is, is closely related to your personality.
I'm saying this because (I had no doubt but after reading your letter it is confirmed to me) I have the impression that over these 45 years you also built really strong relationships with everybody: partners, employees, customers and suppliers, and I wouldn't hesitate to add your shop's neighbors and even the policeman who fined you for parking your motorbike in front of the shopwindow!
I have been lucky enough to be there several times. I have felt the atmosphere, I have spoken with some of your customers, also short conversations with your staff and I can assure the "guitarist's pro shop" is an extension of your personality: really really friendly and really really professional. The perfect reflection of the "pleasure for the things well done".
If you have been there, as soon as you come in, you feel relaxed and this is not about decoration, design, cleanliness or the exclusive and unique instruments you can find there. It is about Grant's personality and the shop's culture everyone notice. Just if you pop in.
The identity is something I experienced in some other shops around the world (no more than four or five), but 12th Fret is where more evident is the fusion of the personality of the owner and the shop. Looks like Grant's extension.
I do not know until what point, but I am sure the fine work of Sue in the shade it is also a very important part of such successfully trajectory.
Every time I went to Toronto I visited The 12th Fret and I spent time with Sue and Grant. I think Sue was also there bringing the perfect complement and adding serenity and peace to such a unique atmosphere at the shop's office where, honestly, there was not too much space for such big goodness.
Because I know you, I know you have countless things to do. However, I hope you come back again to visit Spain to welcome you. This time, just for pleasure, because, despite I know you really like spending time at any guitar workshop, we will have many other things to do like riding a bike through Alicante mountains and enjoying the taste of the Mediterranean cuisine.
Just to say something else about the business. I am sure they will succeed with the transition. Your knowledge is so valuable, so the whole team will be confident you will be always there, ready to give advice. 12th Fret philosophy is clear and strong, and, as you said in your letter, the staff has a strong commitment with the shop and they all are very motivated. So, if you take into account the loyalty of your customers over the years, … no worries about how healthy the shop will be.
Again, CONGRATULATIONS, Grant and Sue, because you both will have more time available to be spent together. A BIG HUG PLENTY OF FRIENDSHIP!
Jordi Juliá Anduix
Thank You and Good Luck!
I have been a customer since 1984 and I have lost count of guitars bought, sold, and repaired. Thanks to all the staff, past and present, who made it all so enjoyable. This place was run with integrity, passion, expertise and good humor. May that continue to be the case! And Grant, very best wishes for your next phase.
Mike Pedersen
Congratulations!
I have wonderful memories of our days at Tartini with you, Mike Zimmerman, Dave Peckham, Dan Charman, Buzzy, Tony Farr and Gary Richardson.
I am so happy that we have kept in contact over the years.
Grant, I wish you the best and look forward to your updates on Facebook.
Liz Kinsman
Liz Kinsman
Unreliable memory
I feel like I worked there too but my memory is often unreliable.
Congratulations regardless. I hope Sue knows what she's getting into.
Marcus
Marcus
Retirement
I on behalf of the Singh family wish you the very best on your well deserved retirement. I am sure Ajit joins me from his heavenly abode (he passed away last year) to wish you and yours all good blessings. The staff at Pratap remembers you fondly and they all are sorry that the venture in India could not see the fruits of the hard work put in by you and Ajit.
Enjoy your well deserved retirement and I will visit you soon to personally wish you the very best for our association first while being with Ibanez and then of course as a friend.
Amrik.
Amrik Singh
May God Bless you and make u enjoy a great retirement
Grant u know me my name is Sal u always called me Salvador (lol) u are a great individual and professional in your profession and when u deal with people I have bought many many guitars from u including my first classical Larivee around the 70s u and all your staff have been great to me and I appreciate it very much. You take care Grant and have a real nice retirement.
Yours truly, Salvador
Salvatore Di Mauro
Happy Retirement!
Hi Grant,
Best wishes to you on your retirement. I first discovered the 12th Fret when you were in a building on Kingston Rd.
I bought a Gibson ES-175 that was on consignment. It was a great instrument. I also bought other guitars from you including a Larrivee cutaway, a couple of Strats and a Gibson ES336.
Also, I was privileged to take lessons from John Tilden for several years.
Have a great retirement.
John Ford
John Ford
Congratulations on your retirement.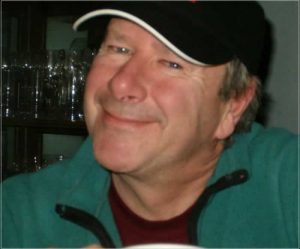 Hi Grant, As the header says, Congratulations! Thank you for all your help from Kingston Road to the 2 Danforths. My very best wishes to you and your family on the next stage of your life. May it bring you many years of delight! Yours sincerely, Peter
Peter Toles
So much a part of our lives!
It's always been with excitement that I have jumped in my car from my home N of the city to have a "mental health" visit to "The Fret". Thank you for making me feel like part of the family!
Hugh Hardy
Reflecting.
I realize that I've bought more guitars at the twelfth fret than any other single shop, and yet what's notable in that is not in the number, but in how happy I've been with every single one of them. Not a one of them traded or resold. What I have sold there were all gotten elsewhere. And one of the great joys in life is bonding with a guitar.
Robert Malyon
Congratulations
Good job Grant. An excellent way to conclude 45 years. None of what you said surprises me. A job well done. Kinda like the kitchen table. Enjoy your retirement Grant…I'm starting to think I was perhaps a little hasty in my previous conclusions, you may well be ready to join the brotherhood and sisterhood of Ducatisti and Ducatiste.
Craig
Legacy Lives On. And on.
Thank you for all the great chats, insights, advice and guitars over many, many years, Grant. And patience with my inanity and ignorance. I've missed that over the past while, with COVID constraints, but hope to see you and your posse of fellow purveyors of excellence before you join Elvis in leaving the building. You leave quite an amazing legacy in the hands and hearts of countless music lovers globally. Hope your old airheads run smoothly, needing just enough tweaking to keep you piqued, and the sound of the gulls serenade you in your east coast digs, whenever you're there. Thanks for the melodies, and I look forward also to seeing you and your great crew on the 45th, 50th, 60th anniversaries.
Timothy Hudson
Thanks
Recorded when you had the studio in the 80's. You also helped me acquire my 5th Ave Jazz Godin which I still love and play. Thanks for the many years of great guitars and service.
Jerry/ Guelph
(Friend of Alison.)
Jerry Daminato
Thanks is not enough!
Grant….wishing you good health and happiness going forward…I and many others have you and your partners and coworkers to be thankful to…for all the advice and recommendations thru these years that helped us achieve our goals as players no matter what level…you always made time for me no matter how busy you were…Thankyou ….rp
Rob Piltch
Grant's Retirement
As one of The Twelfth Fret's clientele that is as passionate about guitars as you folks are, I will surely miss you, but would like to wish you the very best in retirement! Your guiding hand has made The Twelfth Fret my favourite music store! Regards, Cliff.
Cliff Rabdall
GRANT's TWO CENTS WORTH
Hello Grant. I can truly say that I wish you the very best in your retirement and that yes your two cents worth has always been appreciated.(my Good Times Banjo)
Your advice and knowledge from first hand/hands on experience can not be measured and is rare in todays world.
I purchased my life long dream guitar my Ramirez from you set up perfectly!
Enjoy your retirement, your BMW and of course the company of your wife and if you find yourself up North Parry Sound/McKellar way I'll gladly buy
you a coffee.
JOHN McGARVEY
Congratulations!
Congratulations, Grant! You did it eh? 🙂
Extremely happy for you and Sue!
All the best!
Maximilian Moy
Wishing You Many Happy Miles!
Congratulations Grant! It has been a pleasure working with you and being part of The Twelfth Fret – indeed – a most incredible place! Here's wishing you all the best. Much continued happiness to you and Sue.
See ya on the road!
Vicki Gray