MUSIC SCHOOL - The Twelfth Fret
The Twelfth Fret Music School is one of Toronto's best guitarists' music schools. Our location offers on-site lessons for electric & acoustic guitar, bass, mandolin, violin/fiddle and banjo. Our professional guitar teachers have extensive teaching and playing experience in pop, rock, blues, jazz, country, bluegrass, folk, modern fingerstyle and classical idioms.
The Twelfth Fret has a near five decade history of providing expertise to guitarist's the world over. When you take a lesson you make yourself available to the resource not only through your teachers, but of the instrument you play. Our staff of luthiers are available to help ensure your instrument plays the way you want it to. Our sales team will help guide you to the instrument which works for you. And our teachers are always reviewing our broad selection of on-hand instruments. We feel this provides a total package for you and your musical goals.
We teach all levels, ages and styles, so whether you are a complete beginner, someone who can play a bit or an experienced guitarist seeking inspiration we will find a teacher that suits your style and skills level.
Start playing now and book a guitar lesson with one of our experts today!
DAVID MARTIN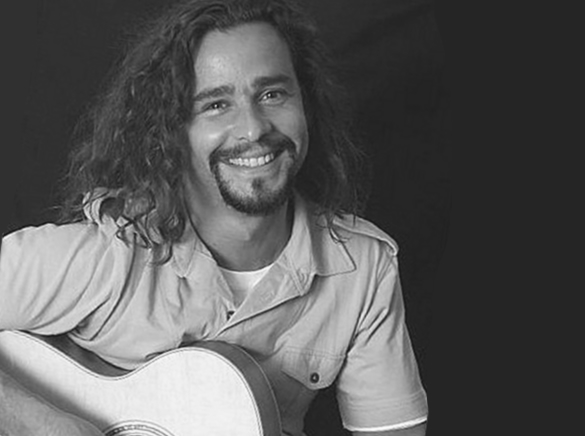 Classical • Acoustic • Fingerstyle
BOOK A LESSON
David Martin began playing guitar at the age of 11. Initially concentrating on rock and pop music, he quickly formed local garage and basement bands with friends, and played his first bar gig at the age of 14.
David continued his studies at the Royal Conservatory of Music in Classical Guitar and Harmony, and later majored in Composition and Performance at Boston's Berklee College of Music where he was the recipient of Berklee's 1991 Achievement Scholarship.
David currently writes and performs music for solo acoustic and classical guitar which features a strong emphasis on fingerstyle techniques and various altered tunings.
David teaches in a relaxed atmosphere and likes to tailor lessons to each student's goals and individual musical interests. A primary focus on the fundamentals of music, as well as "what the student enjoys about playing the guitar" are at the core of his approach.
Lessons can range from advanced harmony and composition techniques, to the latest hit songs on the radio, to a beginner's first chords and anything between.
DAVID'S DEMOS / MUSIC
G.W. BARRY MODIFIED CONCERT GUITAR
RICHARD SMYTH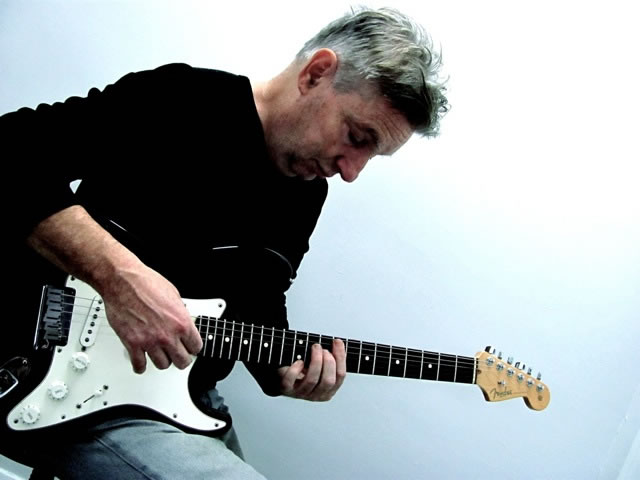 Guitar Fundamentals • Technique • Improvisation
BOOK A LESSON
Richard Smyth began teaching himself guitar some 40 years ago by lifting blues and pop songs from records. He played his 1st professional gigs while still in high school in northern Ontario. After graduation he moved to Toronto and started playing in cover bands working in cities and towns along the 401 in southern Ontario. He gained enough experience to get accepted to Humber College's jazz program , from which he graduated with honors.
Since that time Richard has kept busy playing live gigs, studio sessions and live musical theatre, while maintaining a student roster. He has written and recorded two CDs of guitar-oriented material , "Sleight of Hand" and "The Last Grab" (listen here: www.richardsmyth.ca ) He also wrote and recorded 2 books of guitar methodology called Modenomics , which were among the best sellers here at the 12th Fret for many years.
On the private teaching front, Richard offers a direct approach to fretboard knowledge, technique and application ,no matter the genre or musical context. His background is heavily influenced by Rock , Jazz, and Blues but he's also been very successful with adult beginners , whom he says require an "adult brain approach". His main objective is, he says to "have some fun with it all".
SCOTT CASSELLS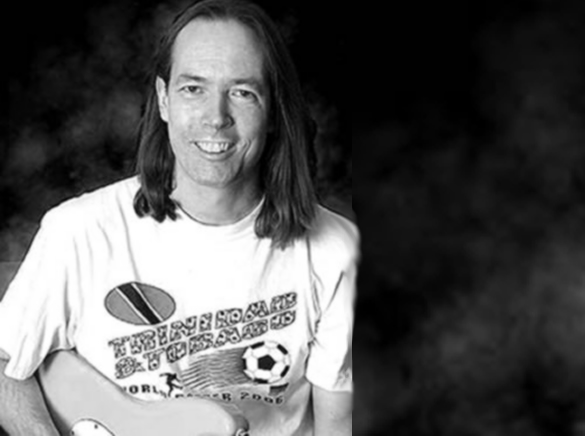 Jazz • Rock • Country
BOOK A LESSON
Scott's goal as an instructor is to teach the fundamentals of music through songs that inspire his students to grow as musicians. He caters to the personal interests of each individual's musical taste and provides a strong foundation of skills and theory that will help his students achieve their goals.
Scott started playing at the age of 12, taking classical guitar lessons with Tom Duffin. In addition to graduating with honours from Humber College's Jazz program, Scott has studied with musician/ author Ted Greene. Scott has recorded and plays locally with different groups showcasing various styles of music – Rock, Jazz, Classical, and Country.
He appeared in Guitar Player Magazine's spotlight feature Aug 1993.
"Scott Cassells is a terrific prog-fusion player with a Teflon-smooth melodic style admirable technique, and a treasure chest of tones."~ SpotLight, Miller Freeman Publications.
SCOTT'S DEMOS / MUSIC
GUITAR SOLO: Suhr Badger Fun
Graffiti Farm / Instrumental Guitar
SHANE MULCHRONE
Tenor Banjo • Mandolin
BOOK A LESSON
Shane is originally from Ireland, currently based in Toronto. He started learning music at an early age, initially on tin whistle before moving to stringed instruments, namely the banjo, mandolin and fiddle. Shane has been playing tenor banjo and mandolin for over 25 years. He has taught and performed for many years at numerous summer schools, workshops and festivals across Europe and North America. In 2018, Shane released his debut album Solid Ground on Raelach Records.
"In an age when commercial Irish banjo music has drifted towards Celt-Grass this collection from Mulchrone reminds us of the joy that the banjo has been bringing to traditional music for nearly a century." ~ Sean Laffey, Irish Music Magazine