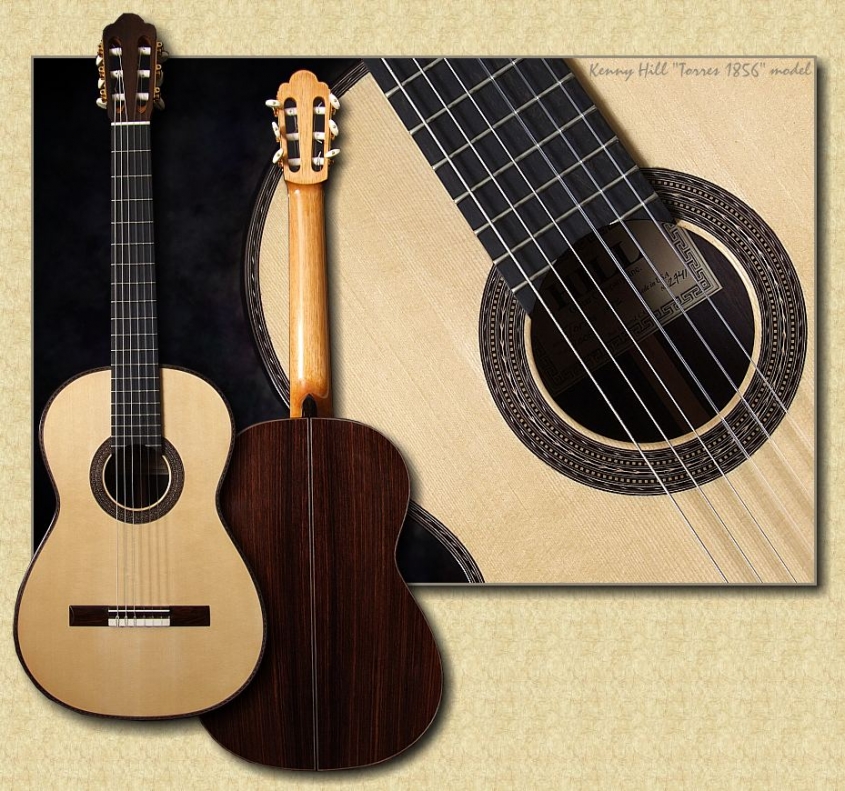 To quote Kenny Hill directly:
"In the middle of the 19th century Antonio de Torres redefined the guitar. He was the deciding innovator of his time, bringing various elements of guitar making together in a new design that has shaped the work of every guitar maker since, and even shaped the growth of the guitar as a concert instrument on stages and in concert halls world wide.
Torres himself might be surprised at how important his life's work still is today. Even now, the vast majority of classical guitars are quite close in design to the Torres formula, and even the most experimental builders start from the design that Torres intuitively perfected a hundred and fifty years ago.
Every concert guitarist owes their work to Torres, regardless what brand guitar they might play. With the Torres breakthrough the guitar became a more viable concert instrument, giving a new range of power, dynamics, color and expression for new generations of performers and composers to exploit. In the 20th century it was Andres Segovia who took the classical guitar into the spotlight of the concert stage world wide, playing guitars based directly on the Torres tradition, as carried on by Manuel Ramirez and later Herman Hauser."
Kenny Hill's Torres model is modeled after the model FE 12 built early in Torres career. It has classic Torres bracing with the 7 bar fan, and a beautiful body shape slightly smaller than the current standard. The remarkable thing is that although the size is smaller, the sound is not. It is very strong, with singing highs solid, big chested bass. There is no compromise in sound. This guitar is well-suited for players with smaller hands or limited reach.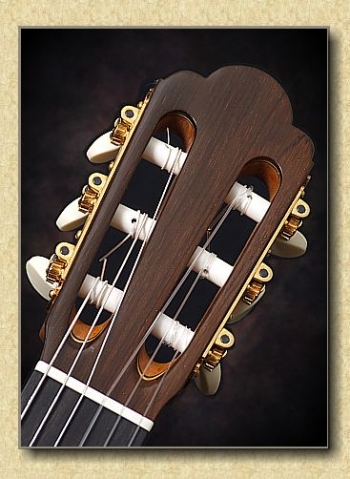 Specifications
* 51 mm bone nut (approx. 2″)
* ebony fingerboard
* Spanish cedar neck
* 640 mm scale length
* Gotoh precision tuners
* European spruce top
* East Indian rosewood back & sides
* rosewood body binding with mitered purfling joints
* mosaic soundhole rosette
* custom marquetry around top perimeter
* rosewood bridge with bone tie-block cap
* 13 1/4″ lower bout dimension
* 3 15/16″ deep sides at butt
* French Polish finish
* hardshell case