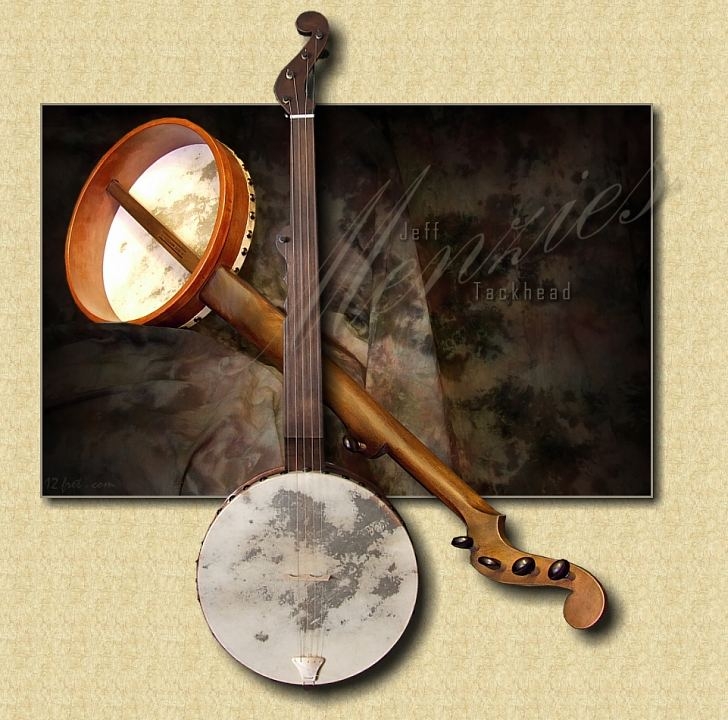 William Esperance Boucher Jr. (1822-1899) was one of the most prolific minstrel banjo makers of the 1800's working out of his Baltimore Maryland workshop fabricating banjos, drums, violins & guitars. Before Boucher's time, most banjos were one-off instruments built by the player, so Boucher seems to be the first documented significant full time builder of banjos. Boucher is also credited with inventing the hook and shoe method of tightening a banjo head, although he did not patent his idea.
Jeff Menzies based this particular tackhead on an instrument made by Boucher. Note the gorgeous sculpted lines of this beautiful Walnut neck around the 5th string tuner and peghead area, as well as the distinctive skin head and bone tailpiece. Jeff's fretless tackhead banjos have that characteristic old time plunky tone that sounds so sweet when played in the claw hammer style. Of course originally, this style of banjo would have been strung with gut strings, but modern nylon strings achieve much better tuning stability while producing a tone very reminiscent of these early American folk instruments!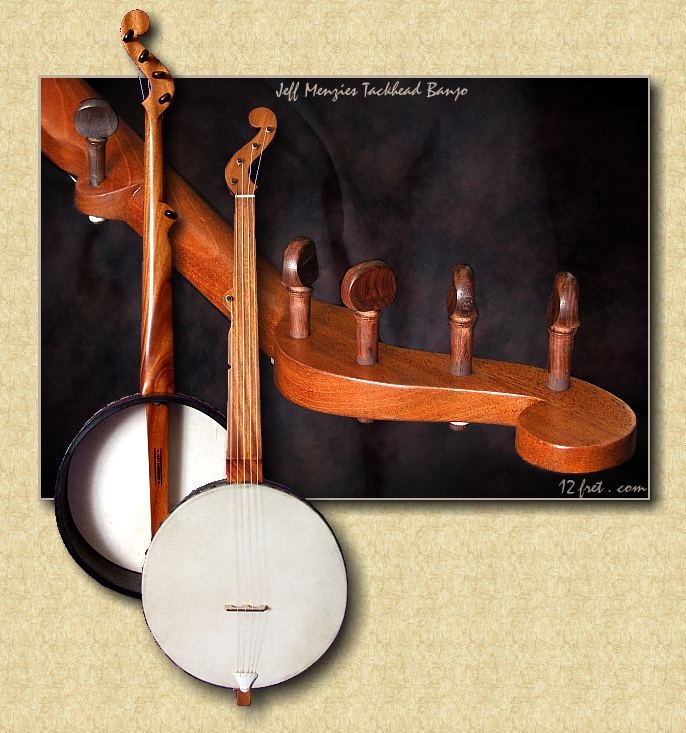 Specifications
* 1 9/32″ wide bone nut
* fretless Walnut neck
* friction peg tuners
* 26″ scale length
* 12″ diameter rim


Check out Grant's Banjo Setup Q&A

You can preview our videos now on Our YouTube Channel!