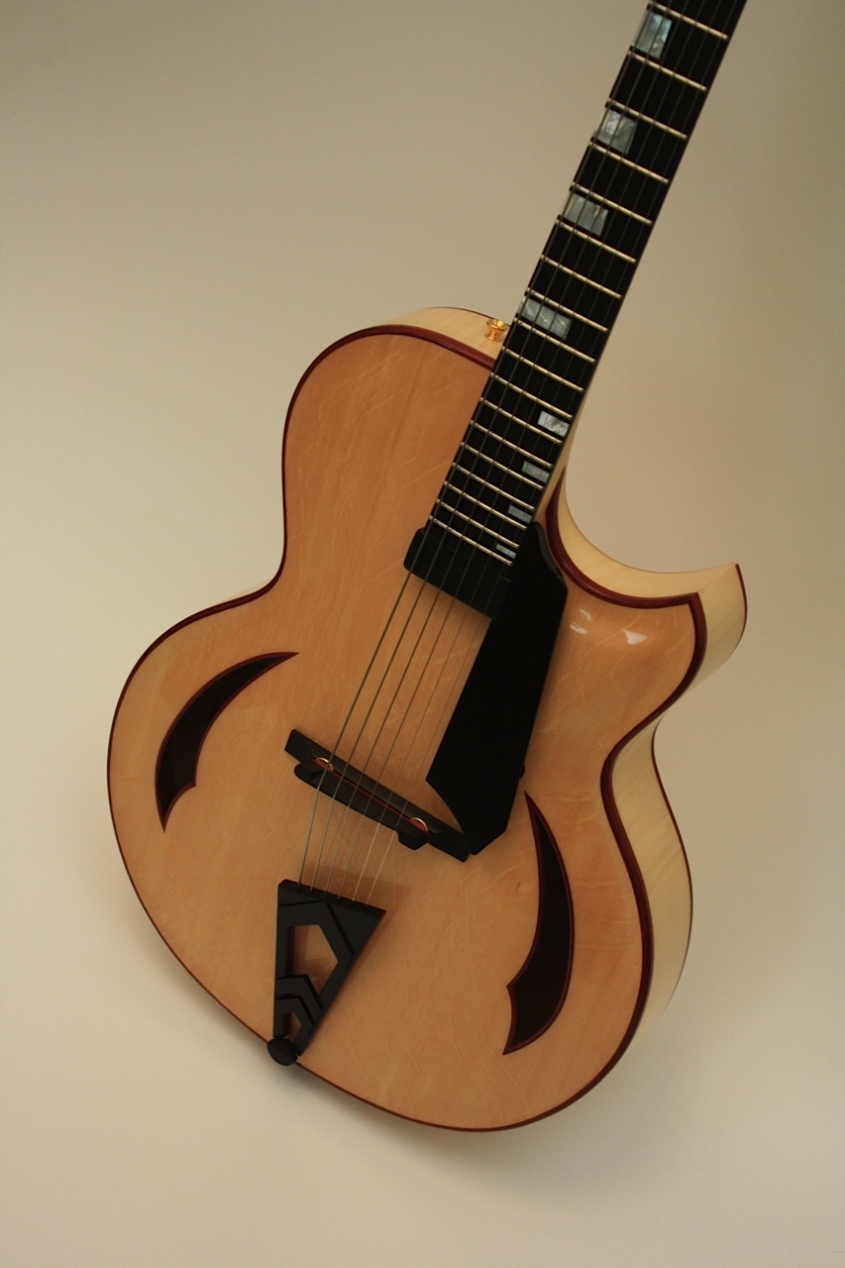 Jeff Letain builds innovative archtops in Sooke, British Columbia. We saw the Eraser at the Montreal guitar show and it had to come here! A unique feature of this guitar is the interior concealed neck block offering unfettered access to all of the upper frets. This innovation offers maximum playability and balances the instrument beautifully. Both the pin and the tail piece have a beautiful chevron design incorporated into them.Serial Number01, built May 2012.Pricing $5,500 CAD with case.NeckThe neck is a sandwich of maple, walnut, and carbon fiber. Unbound ebony fingerboard with mother of pearl block markers. 25″ scale length with 1 3/4″ nut width.Frets21 frets in total, with full access to all of them.BodyBearclaw sitka carved spruce top with flame maple back and sides. Padauk binding on the top and around the soundholes.FinishClear gloss nitrocellulose lacquer finish.Hardware/electronicsKent Armstrong floating pickup, volume control under the finger rest. The tailpiece is built of padauk, ebony and walnut on a brass core. Gold Gotoh tuners and adjustable ebony bridge. Ebony finger-rest.Playability/ActionPlays very well as delivered, and we will of course adjust it to the player's requirements.CaseSKB case included.
---
You can preview our videos now on Our YouTube Channel!
You can now Visit our Facebook page!