NOTE: This instrument has been discontinued and is no longer available from Fender. This post remains for historical purposes only.
*** UPDATE – The first "Telebration" guitar from Fender has arrived! Say hello to this beautiful flame maple Tele: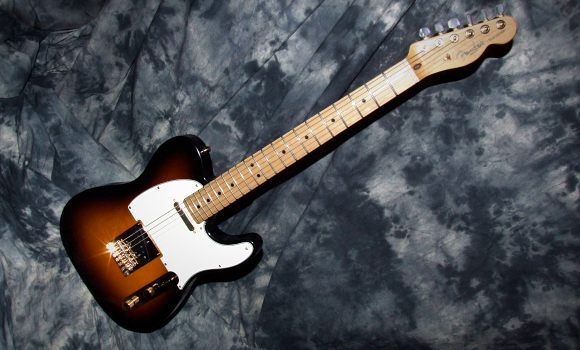 We have 2 in stock. Selling price is $1799. w/ hardshell case. ***
At the 2011 Winter NAMM Show in Anaheim California, Fender unveiled their new "Telebration" series of guitars. Celebrating the 60th Anniversary of the Telecaster, Fender is building a series of limited edition Tele's over the course of the year. Each guitar is a being built in a strictly limited run.
We're proud to announce that The 12th Fret Guitar Shop will be receiving 2 of each Telebration guitar over the course of the year! The guitars are scheduled to be released in monthly intervals, beginning in early April. We will be posting regular updates on our website, but for instant updates follow us on Twitter! I will be posting on Twitter the moment we recieve each guitar in the series. Click the Twitter button below to follow @12fretguitar !

Here's a video tour, care of Premier Guitar, showing Fender's 60th Anniversary Telecaster display at the 2011 NAMM show and outlining each of the 13 Limited Edition guitars.